Meet Our Dental Assistants
Our capable dental assistants make sure everything runs smoothly during your visit. They assist Dr. Magid, DDS, FICD and Dr. Magid-Katz, DMD in providing each of our patients with remarkable care before, during and after your visit. Your comfort is their priority.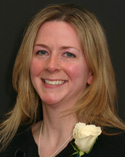 Tara
Dental Assistant
Tara is Dr. Sabrina Magid's primary chairside and also our assistant specializing in assisting Dr. Laurie Fleisher in endodontics (root therapy).
This is a very complex task for the assistant and Tara's expertise makes it look easy. Tara's easy good nature puts our patients at ease whether they are youngsters or adults seeing Dr. Sabrina Magid or the patient facing the prospect of root therapy. Tara grew up in the Bronx before moving to Westchester and loves to be at home with her dog Curtis. Ask her and she will gladly show you pictures of him.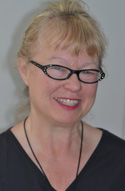 Joni
Dental Assistant
Joni is one of Dr. Magid's primary chairside assistants and her warm and friendly demeanor and patented shoulder rub during injections puts all of our patients at ease. Joni is extremely experienced and talented in all phases of dentistry including custom glazing our CAD-CAM restorations and making beautiful temporary restorations when needed. When Joni is not working you can find her in her amazing garden that is right out of a magazine.
More Info
Contact Us
Advanced Dentistry of Westchester
Kenneth S. Magid, DDS, FICD
Sabrina Magid-Katz, DMD
163 Halstead Ave. • Harrison, NY 10528
(914) 835-0542
Follow Us on Facebook