The Latest – Proven Technology
HIGH-TECH DENTISTRY IN WESTCHESTER COUNTY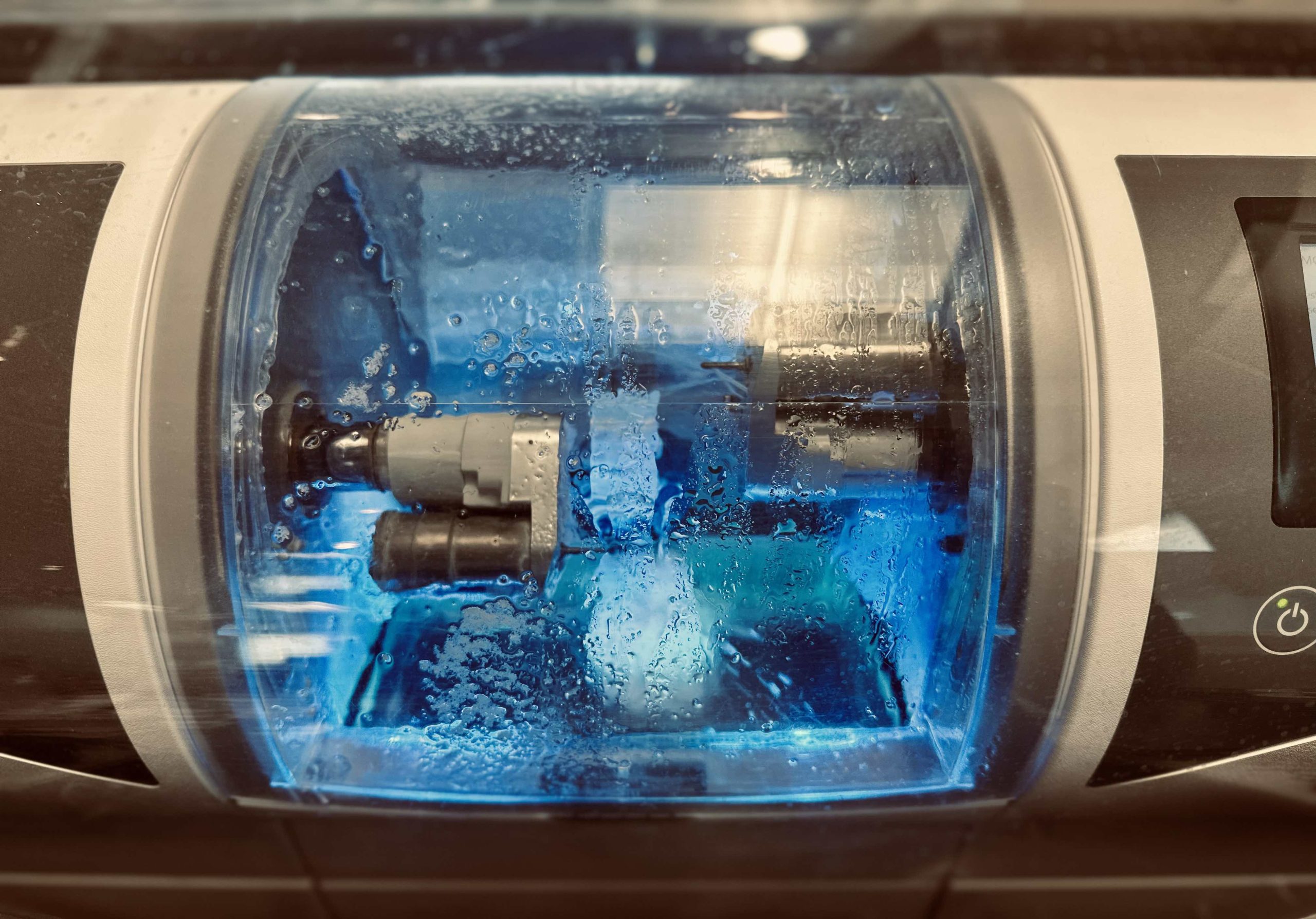 "The practice is aptly named- "Advanced Dentistry". Every leading edge application and dental technology is followed in addition to remarkable customer service. I am a long-term patient and will continue to entrust my dental health to these professionals."
June D.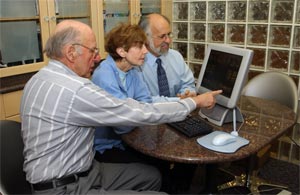 Comfortable Complete Care using Advanced Technology
Being so close to the latest advancements in dentistry has given Dr. Magid, DDS, FICD, the experience and expertise you deserve.
His practice and his skills are nationally recognized as having transformed dental care with high-tech solutions.
With this expertise, he can provide a superior level of care. You can be assured that the latest technology in improving comfort, convenience, safety and quality of treatment will be available to you.
Feel free to review the advanced tools, natural artistry, and health enhancements that are part of his advanced dental practice. Also, be sure to browse the astonishing before to after changes this technology offers as revealed through photos of actual patients in our Smile Gallery.
Our doctors at Advanced Dentistry of Westchester believe that quality 21st century dental care can only be achieved with modern technology. This technology has revolutionized the practice of dentistry and has made it possible for you to receive a higher level of care.
Learn more about our high-tech dentistry here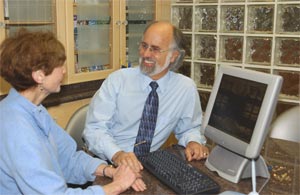 Find out what Advanced Dentistry of Westchester offers:
What innovative technologies do you use in your dental practice, and how do they improve the patient experience?
Our practice is called Advanced Dentistry of Westchester because it offers patients of all ages the latest in dental care available in less than 1% of dental offices nationwide. What does that mean for patients? Areas of decay are diagnosed early using low radiation digital x-rays, intraoral photos, and Doppler images, which provide greater accuracy that you can clearly see and understand.
Early detection means pinpointing problems at an earlier stage, so technology such as lasers and air abrasion can be used to clean out decay comfortably and painlessly without getting numb or using a drill while preserving more healthy tooth structure.
What technology do you use for complex dental procedures?
Digital impressions can be taken (no mush in the back of your throat) and natural-looking, metal-free crowns created in one visit using a 3-D mill with CAD/CAM technology. For missing teeth, our Cone Beam CT machine takes 3-D x-rays, so implants can be planned safely and accurately.
Multiple implants can be placed with computer-guided technology for even greater accuracy. When anesthesia is required, we can reverse the anesthetic so that you can get back to work and life more quickly.
Dr. Magid has been an innovator and dental leader for over 40 years
Dr. Kenneth Magid innovated and patented many products in dentistry that are still used today.
He invented the Kinetic "Sunlight" curing system- one of the first visible curing lights. He also manufactured curing guns sold by many companies including Teledyne, SS White, Den-Mat, Henry Schein.
Dr. Magid is the Inventor and Patent holder on handpiece illumination systems. This is licensed or manufactured optics for companies such as Midwest, Adec, Schein, Marus, DCI, Pelton and Crane, Proma, Star, Sabra, and Kinetic Instruments.
He also manufactured one of the original devices for "diagnostic transillumination" and wrote the technique manual widely used to teach the technique to dentists. Dr. Magid brought the first computerized cosmetic preview system to dentistry from plastic surgery and helped bring digital x-ray to The United States.
Our new 3D printer can produce this in 45 minutes compared to our previous one that took 4-5 hours!
We can now produce a retainer, night guard, or surgical guide for implants in one day.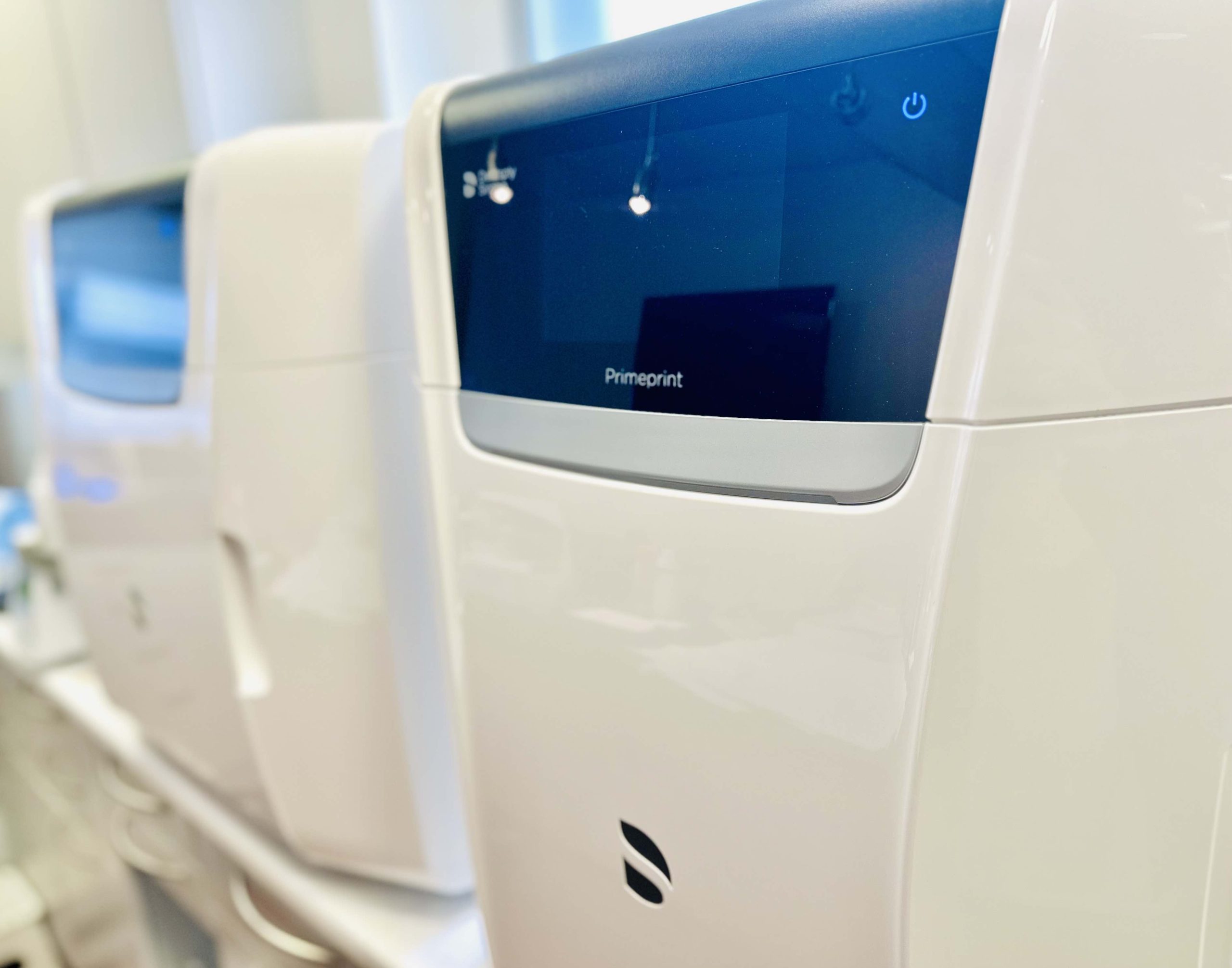 High-Technology Dentistry for the Whole Family in Westchester County, New York
"Sabrina Magid-Katz, DMD and Kenneth Magid, DDS are the proactive father and daughter team at Advanced Dentistry of Westchester.
When it comes to being on the cutting edge of dental technology the father and daughter practice of Dr. Kenneth Magid and Dr. Sabrina Magid-Katz are way ahead of the curve.
Dr. Magid, who has been in practice for 40 years says less than one percent of people working in advanced dentistry work with technology the way they do.
Most of that is due to the fact that Dr. Magid teaches dental technology and lectures on the subject all over the world.
Innovative laser dentistry
The first practice to offer digital x-rays in the United States, the team recently installed a system that takes x-rays outside the mouth.
We never use a drill and there is no need to give a pain shot in this office," Magid said. "We use lasers for diagnosis, which allows us to find tooth decay and other problems in the very early stages."
Cosmetic work involving lasers, such as reducing the gum line to get rid of a "gummy smile" or using a CAD-CAM to get an image that a computer can use to design an implant or bridge that can be made and fitted all in one office visit, are just some of the processes in use every day at Advanced Dentistry of Westchester.
Both Magid and Magid-Katz are firm believers in using preventive technology, because it ultimately saves money and is very effective."
– Examiner Newspaper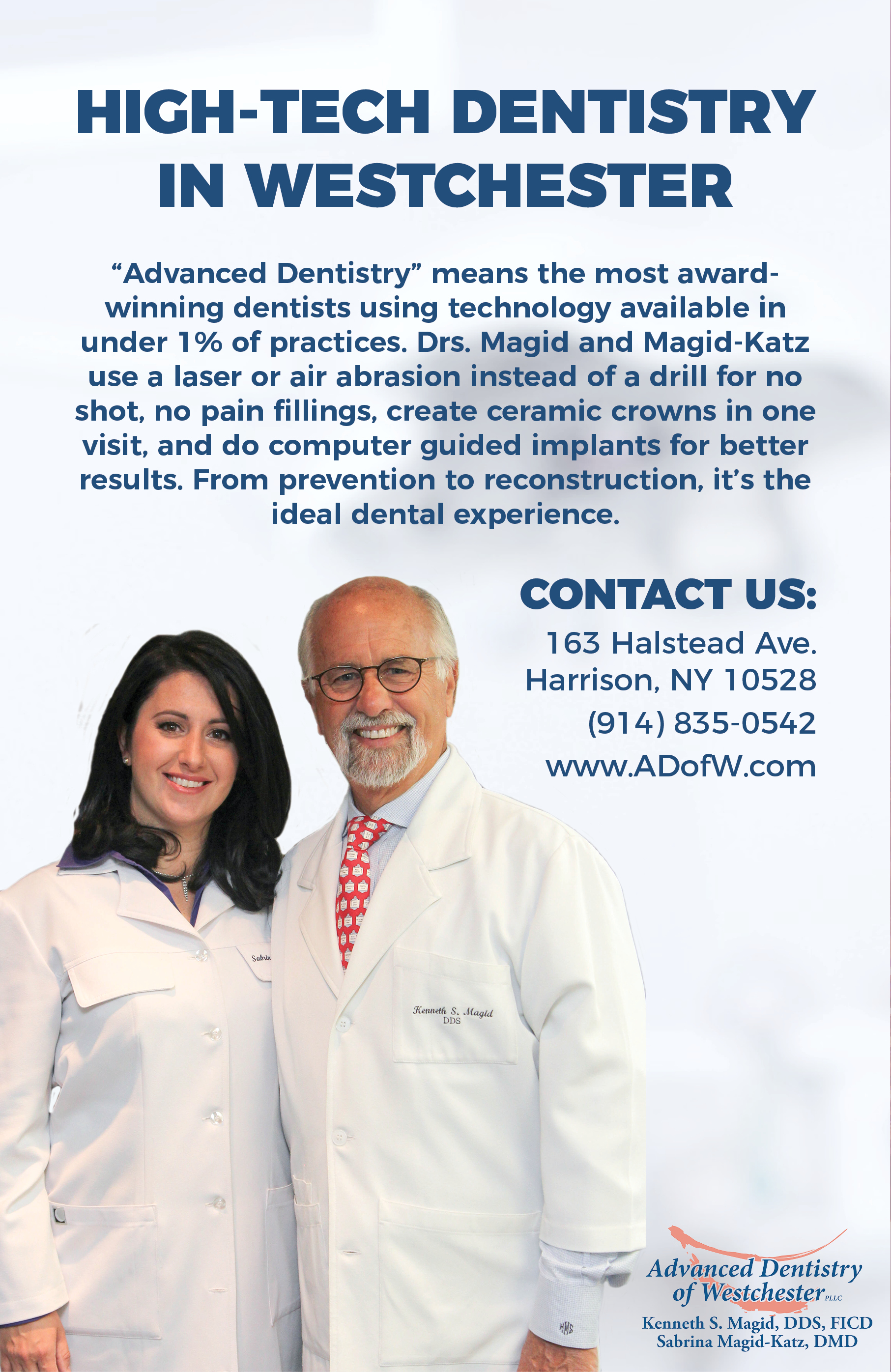 With our state-of-the-art dental technology and advanced techniques, we provide the highest level of care to our patients.
Dr. Sabrina Magid-Katz and our team of experienced Westchester County dental professionals are dedicated to providing you with top-quality dental care that will help you maintain optimal dental health.
High-Tech | High-Touch Dentistry
Our practice is modern, innovative, and cutting-edge. We built a reputation based on providing high-tech, high-touch dentistry in Westchester County.
We are not afraid of new technology. We embrace it.
At Advanced Dentistry of Westchester, we invest the time to learn the equipment and systems to stay ahead of the curve.
Our mission is to constantly add new technology that changes the practice of dentistry and makes it better.
Our commitment to the practice of dentistry requires that we constantly evolve on the clinical side with the most sophisticated treatment and dental technology available.
ABOUT THE AUTHOR:
Dr. Kenneth Magid DDS lectures to dentists throughout the U.S. and Canada and has published numerous articles and chapters, as well as appearing on television and radio to discuss high technology and cosmetic dentistry.
He is an Associate Professor and Assistant Director of Honors Esthetics and Director of Laser Dentistry at prestigious NYU College of Dentistry and has been selected for fellowship in the International College of Dentists, dentistry's highest honor, afforded to less than 4 percent of the dentists worldwide.
Advanced Dentistry of Westchester
163 Halstead Avenue
Harrison, NY 10528
914-835-0542
More Info
Contact Us
Advanced Dentistry of Westchester
Kenneth S. Magid, DDS, FICD
Sabrina Magid-Katz, DMD
163 Halstead Ave. • Harrison, NY 10528
(914) 835-0542
Follow Us on Facebook