Dentistry for the whole family

Family Dentistry in Westchester County, NY
Discover Westchester County's Premier Family Dentist:
Creating Generations of Beautiful Smiles 
For many families in Westchester County, New York, we're the only dental office they've ever used. We're proud of this fact. We believe the reason so many of our original patients bring their own children to us can be summed up in one word: trust.
Advanced Dentistry of Westchester has been creating beautiful healthy smiles in Westchester County for more than 4 generations of patients. Throughout the years, our patients have received top quality preventive and restorative treatments—all while enjoying the personal touch of a family dental practice offering the latest in advanced technology.
When we say Advanced Dentistry is the perfect office for the entire family, it is because we understand that "one size fits all" doesn't provide the best service for different family members:
A Dental Office Kids Love

From the minute they enter our office, children are treated specially. Our office features a Kids Only toy area too small for adults. This space intrigues and entertains our littlest patients starting at 3 years old. Dona and Joann, our warm and caring hygienists, are great with kids. They should be, each has four of their own! They make the experience fun and interesting for kids of all ages.
Dentistry at the Advanced Dentistry of Westchester office is different than the typical dental experience. Areas of decay are diagnosed very early using a tiny laser (focused beam of light). If treatment is necessary it is accomplished with minimally invasive techniques using a laser or microabrasion.
If you would like your children to grow up wanting to go to the dentist, with no fear or negative associations, then the office of Advanced Dentistry of Westchester is the place to go.
"I can't believe my kids actually fight to go TO the dentist since we all became patients of Dr. Magid." – J.E. Lewisboro, NY
Dentistry for Adults with Busy Schedules | Westchester County
In the 21st century, with our over-scheduled lives and often with every adult working outside the home, our office has changed the dental experience to fit today's reality.
There's probably nothing worse than having a dental treatment done and having to spend half the day with a numb face. In our office many dental procedures can be accomplished pain and drill-free with a laser which does not require anesthesia. When anesthesia is needed, we offer OraVerse which reverses the anesthetic, cutting the time you remain numb in half. If a crown or inlay is the necessary treatment our CAD-CAM system can capture, design and create the restoration in a single visit.
We understand your time is valuable, so we honor your appointment by running on schedule, and we back up that statement. In the very unlikely event you are kept waiting more than 15 minutes, we will give you a Barnes and Noble gift card as our way of apologizing. We have appointments that can start as early as 7:30 am and go as late as 8:30 pm. We also have office hours on Saturday. See a full list of our office hours and contact us to schedule your appointment today.
Dentistry for Adults of All Ages | Harrison, NY
The relationship between the mouth and overall health is well established, your oral health can affect your heart, lungs, and other body systems and many of the medications you take have a dramatic affect on your oral health. That is why it is imperative that your family members don't miss their dental cleaning and gum disease prevention appointments.
Dr. Magid-Katz is a founding member of the American Academy of Oral Systemic Health with special understanding of this relationship and the important role of dentistry in the screening and treatment of snoring and obstructive sleep apnea.
The Westchester Dentist Difference: A Family Practice
When you step into the dental office in Westchester County, you immediately enter a warm atmosphere and sense the genuine passion for dentistry that Dr. Kenneth Magid and Dr. Sabrina Magid Katz share.
This dynamic father-daughter duo have built a reputation for being the best dentists in Westchester County, offering state-of-the-art high technology dental care with a personal touch.
Dr. Kenneth Magid DDS FICD, a seasoned cosmetic dentist with decades of experience, has consistently been recognized as one of the nation's top dentists. His dedication to providing the highest quality care has earned him numerous accolades and a loyal following of patients for more than forty years.
Dr. Sabrina Magid Katz DDS, a talented and compassionate dentist, has followed in her father's footsteps, earning her recognition for her work in sleep dentistry. Together, they have created a family dentistry practice in the heart of Westchester County that sets the standard for dental care.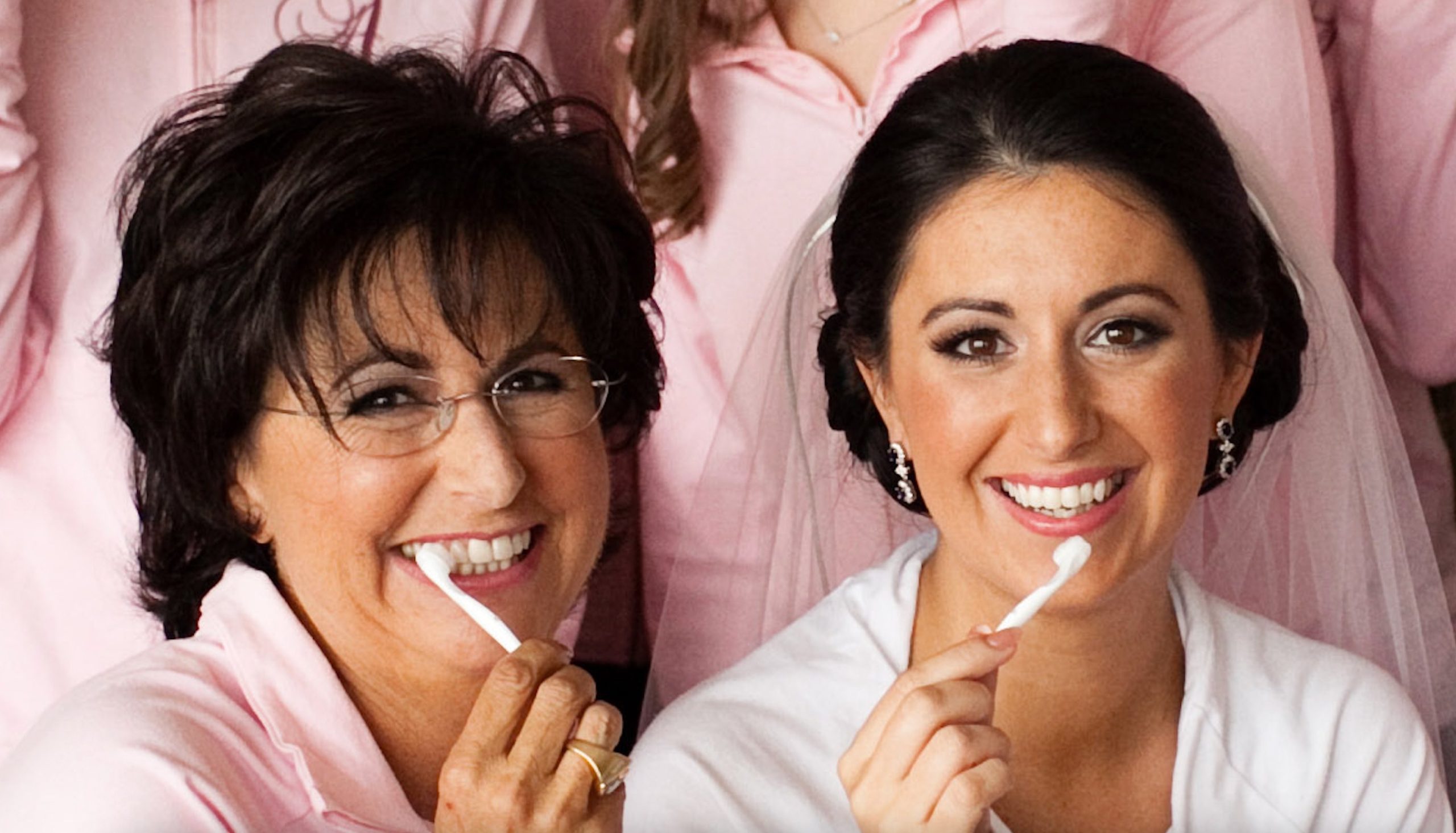 Partner and Daughter
"The best decision I ever made was when my daughter joined the practice as my partner. As a father, having my daughter join me in the practice is a great feeling of pride. Seeing the professional and doctor she has become – I am very proud of that." -Dr. Kenneth Magid DDS
Comprehensive Dental Care for the Whole Family
At Advanced Dentistry of Westchester, we understand that each patient has unique needs and treatment expectations. That's why we take the time to provide detailed information about every aspect of your dental care journey, ensuring that you are well informed and comfortable throughout your entire visit.
Our dental practice offers a full range of dental services including cosmetic dentistry, restorative dentistry, pediatric dentistry, and sleep dentistry.
From routine dental cleanings and check-ups to dental emergencies, our team is on-call and available to handle the most difficult dental situations.
The Best Dentist in Westchester County: Our Continued Commitment to Excellence
When you become a new patient, you are choosing a dental practice with a proven track record of success. Our 200+ positive Google reviews speak for themselves, showcasing the work we've put into ensuring our patients receive the highest quality care.
Become a new patient today. Book an appointment.
ABOUT ADVANCED DENTISTRY OF WESTCHESTER
Dr. Kenneth S. Magid and Dr. Sabrina Magid-Katz have been named Top Dentists by Westchester Magazine and Consumer's Research Council of America. As Assistant Director and Faculty of Honors Esthetics at NYU College of Dentistry, Dr. Magid and Dr. Magid- Katz teach present and future dentists the techniques and artistry of cosmetic dentistry. Dr. Magid is also a Fellow of the International College of Dentists, the highest dentistry honor afforded to only 4% of dentists worldwide, and a Fellow of the American College of Dentists, offered to only 2% of U.S. dentists. Dr. Magid-Katz was named one of "Westchester's Rising 40 Stars Under 40" for leadership in treating deaf and hard-of-hearing patients and as a lecturer and Academy of Dental Sleep Medicine member with extensive experience identifying and treating snoring and sleep apnea.
More Info
Contact Us
Advanced Dentistry of Westchester
Kenneth S. Magid, DDS, FICD
Sabrina Magid-Katz, DMD
163 Halstead Ave. • Harrison, NY 10528
(914) 835-0542
Follow Us on Facebook