The Smile You Always Dreamed About
WESTCHESTER COUNTY NY COSMETIC DENTISTRY | DR. KENNETH MAGID 
Get the smile you always dreamed of.
"I never thought I'd be unselfconscious about my smile, but time and again Dr. Magid has used the latest techniques and technologies to get me to the best my smile can be."
Joann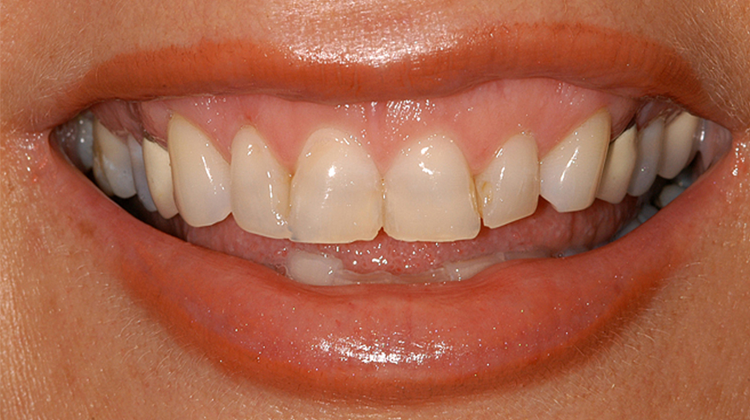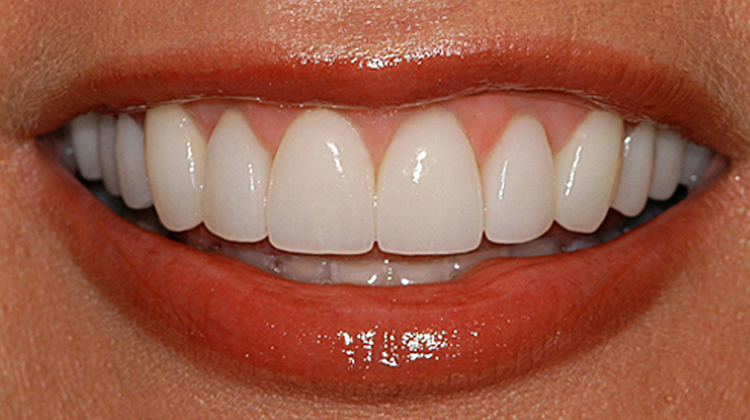 Nothing says more about your age and success than your smile. In a survey by Harris Interactive, 84% of adults perceive having an attractive smile as important and that most adults would not set up their best friend on a blind date with someone with bad teeth.
With the increase of remote work, many patients have found this to be the perfect time do to a cosmetic makeover, eager to reveal a more beautiful smile.
We never had to stare at ourselves close up before video calls and virtual meetings became the norm. Every defect in our smile and wrinkle shows clearly.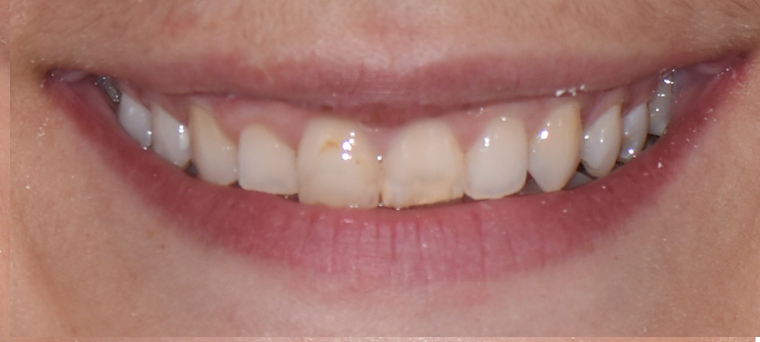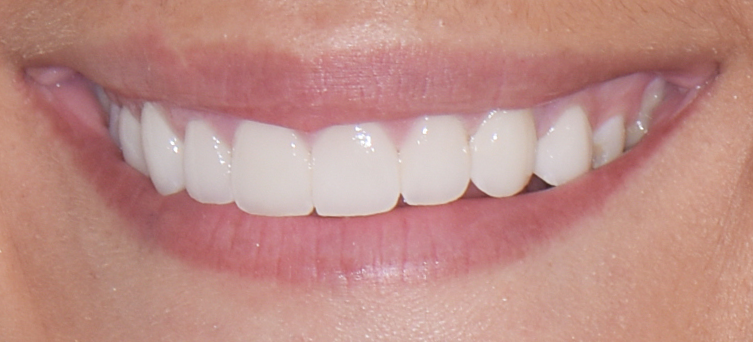 Dr. Kenneth Magid, DDS, FICD, is Assistant Director of Honors Esthetics and Associate Professor of International Esthetics at NYU College of Dentistry and teaches other dentists from around the world the techniques and artistry of creating beautiful smiles Dr. Magid, DDS, FICD and Dr. Magid-Katz, DMD have created the beautiful smiles for numerous TV and magazine makeovers, celebrities, and your Westchester/Fairfield neighbors…they just look so natural no one can tell.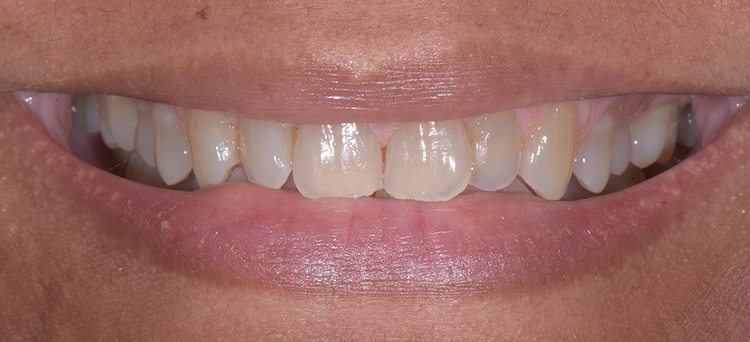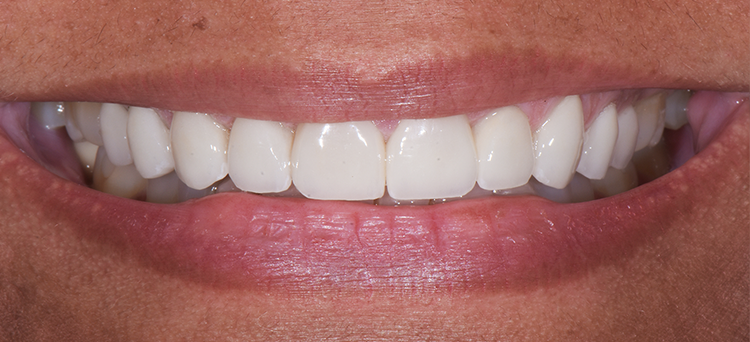 Zoom Advanced Dental Whitening and Cosmetic Contouring
When teeth age they often become yellow and unevenly worn. Often all that is needed for a more youthful, attractive smile is a two hour session in the office and gentle artistic reshaping.
Laser Gum Lift to eliminate the "gummy smile".
Smile Makeover with bonding and porcelain veneers
Transform your smile with Advanced Dentistry today.
Find Veneer Treatment Near Harrison, NY | Westchester County Top Dentist.
Want to see what your new smile will look like with a smile makeover? We offer computer smile imaging and can show you exactly what your smile will look like.
Without working with a top level ceramist.
We work with one of the premiere ceramists in the country responsible for the teeth of your favorite stars. This is much different than working with a commercial lab, which will not give you the same results which can look too bulky and opaque.
Ask to see pictures of our smile makeover cases.
At our office, we will not only show you what you will look like but the photographs of numerous patients before and after showing the major changes of cosmetic Dentistry. Our smile makeover books shows case studies of closing spaces, replacing missing teeth, broken down worn and yellow teeth and so much more.
Get Started Today: A Beautiful Smile Can Be Yours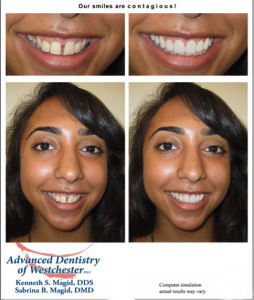 Our process for your complete smile makeover insures that the only surprises are happy ones. Developed along with Dr. Magid, DDS, FICD, in the esthetics program at NYU College of dentistry this unique system insures that YOU are involved and in control to achieve the smile you always dreamed of.
The process begins with only a photograph. Sophisticated computer imaging is used to alter your smile and provide what we believe is a beautiful new you. Together we look at this new smile and can change any detail to achieve perfection.
Additional photographs, facial analysis, and models are then taken and sent to the premier cosmetic dental technician Jason Kim where the complete transformation is accomplished on the models.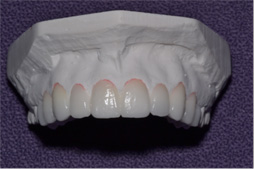 This serves as a three-dimensional plan for your esthetic dentistry needed. That may include porcelain crowns, porcelain veneers, porcelain bridges or dental implants, tooth-colored fillings or simply a bit of tooth contouring to enhance a natural tooth's presentation. Once you see this model of the "new you" any necessary preparation of your teeth is accomplished in complete comfort and you leave with your new smile in "temporary" composite material that looks just like the imaged photo. You get to see yourself and those significant in your life for the next day without numbness and functioning normally.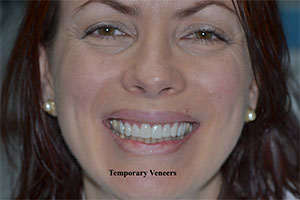 A return visit to our office and in the unlikely event you would like any changes they can be accomplished instantly. When you are completely happy additional photos and a model of the temporaries is taken and sent to the ceramist for the beautiful porcelain veneers which are then bonded in to create the smile you helped design.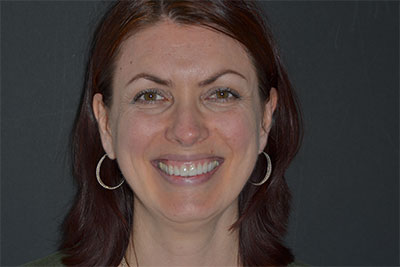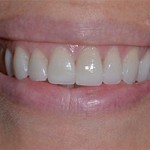 COSMETIC DENTISTRY | WESTCHESTER COUNTY | NY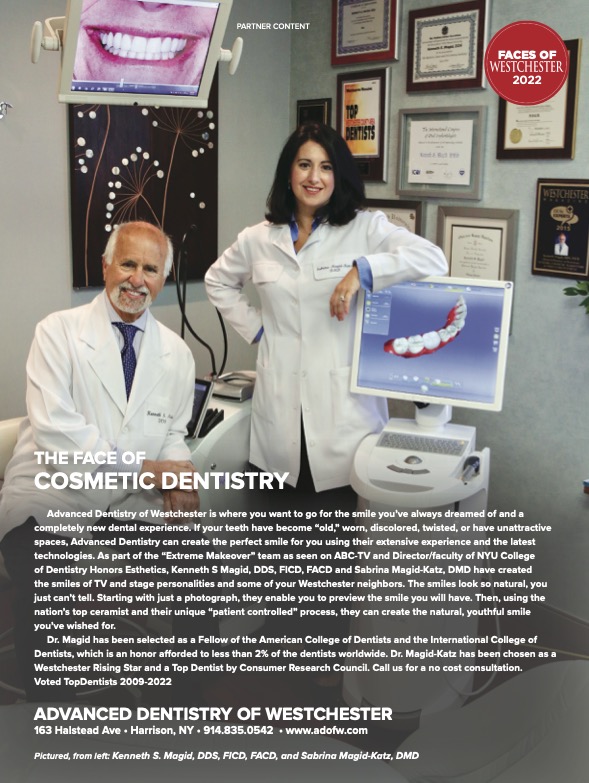 High-tech cosmetic dental solutions.
Our 3D printing technology makes cosmetic dental solutions efficient and accessible, allowing you to achieve the perfect smile you've always dreamed of without wasting time with numerous appointments.
Faster and pain-free treatment. 
With 3D printing technology, ADW offers faster treatment times and minimally-invasive procedures, making your smile transformation pain-free and stress-free.
Transform your smile with Advanced Dentistry of Westchester today.
Advanced Dentistry of Westchester uses the latest advanced 3D printing technology to create custom-made dental solutions for each patient, ensuring a natural-looking smile.
Veneers, Cosmetic Makeovers, and Smile Enhancement
"To me, success is completing a cosmetic makeover and changing a patient's life with a new smile." -Dr. Kenneth Magid DDS FICD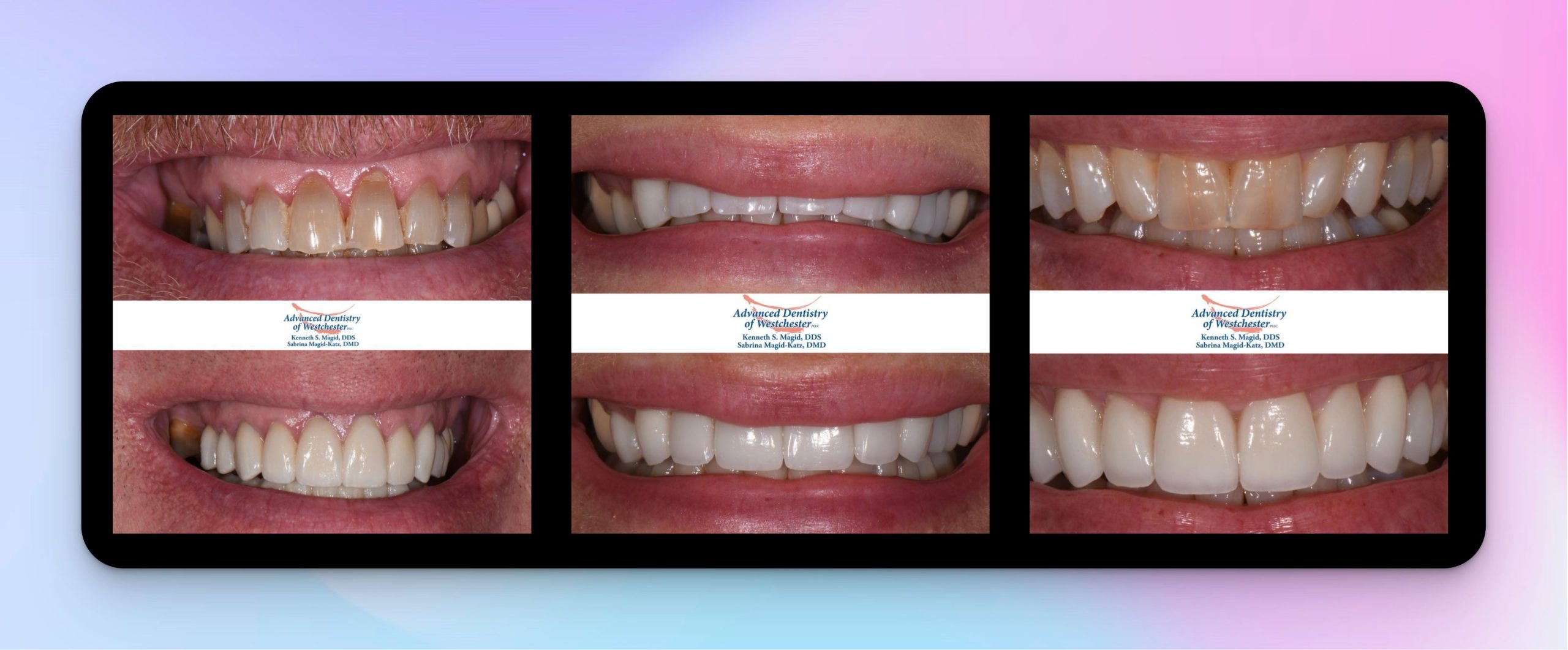 "I love the practice of cosmetic dentistry. I love treating people and the response I get when I do a cosmetic makeover and full mouth reconstruction. If you do it well and it's appreciated – there is no greater feeling in the world than changing someone's life and confidence level when they see their new smile." -Dr. Kenneth Magid DDS 
What is a smile makeover and how do I know if it would help me?
A smile makeover uses techniques such as bleaching, bonding, cosmetic contouring, and porcelain veneers to provide a beautiful and natural-looking smile. A smile makeover can correct unsightly spaces or broken-down teeth, and change the color of teeth darkened with age. Studies have shown that a beautiful smile can make you look over 15 years younger. To know if a smile makeover would benefit you, we can take a photograph and alter it to let you see what you would look like with a new smile.
How do I know I will like my smile after a makeover?
The only surprises are happy ones.
With our process, you will know what the final outcome will be before anything is done, and you have input and control over the final result. With just a photo sent to our lab, you can see your new smile and make any changes you would like. Once you decide you love the look of the new you, we create the makeover first on models and then in the temporary veneers you will wear during the process.
You get to "try out" the new look in your own smile and get the opinion of your significant others. Once you love the look of these trial veneers, the porcelain veneers are created, and you leave with the smile you've always wanted. The only surprises are happy ones.
Does every makeover require 8, 10, or 20 veneers?
Not at all. In some cases, a tremendous improvement can be made with some minimal cosmetic contouring of the natural teeth and bleaching or two veneers.
How long do porcelain veneers last?  
We've got smile makeovers done with veneers that have been there for over 30 years, and they still look great. You can generally expect to get many years and often even a lifetime from this service. Porcelain veneers don't stain or darken with age, and functionally they can restore and strengthen damaged teeth.
Get Started Today: A Beautiful Smile Can Be Yours
A Smile Makeover Tailored to Your Needs
If you're looking to achieve the perfect smile, our top Westchester County cosmetic dentists are here to help. With an extensive background in cosmetic dentistry, Dr. Kenneth Magid and Dr. Sabrina Magid-Katz can create a customized smile makeover to address your specific concerns with the latest dental technology.
From teeth whitening to porcelain veneers, we have the expertise and experience to transform your smile.
CAD/CAM dentistry technology enables us to create custom dental restorations, such as crowns and veneers, with incredible precision and efficiency, ensuring a perfect fit and a beautiful smile.
Come in for a smile consultation and a preview photo to show you what your new smile could look like. 
In a survey by Harris Interactive, 84% of adults perceive having an attractive smile as important, and most adults wouldn't set their best friend up on a blind date with someone who has bad teeth. Studies have shown that a beautiful smile can make people look 15 years younger. If you're ready to find out if a smile makeover would benefit you, call Advanced Dentistry of Westchester at (914) 835-0542 to set up an appointment today. A beautiful smile is waiting for you!
There's a story behind every smile – we'd like to be part of yours. 
Get your dream smile today with Advanced Dentistry of Westchester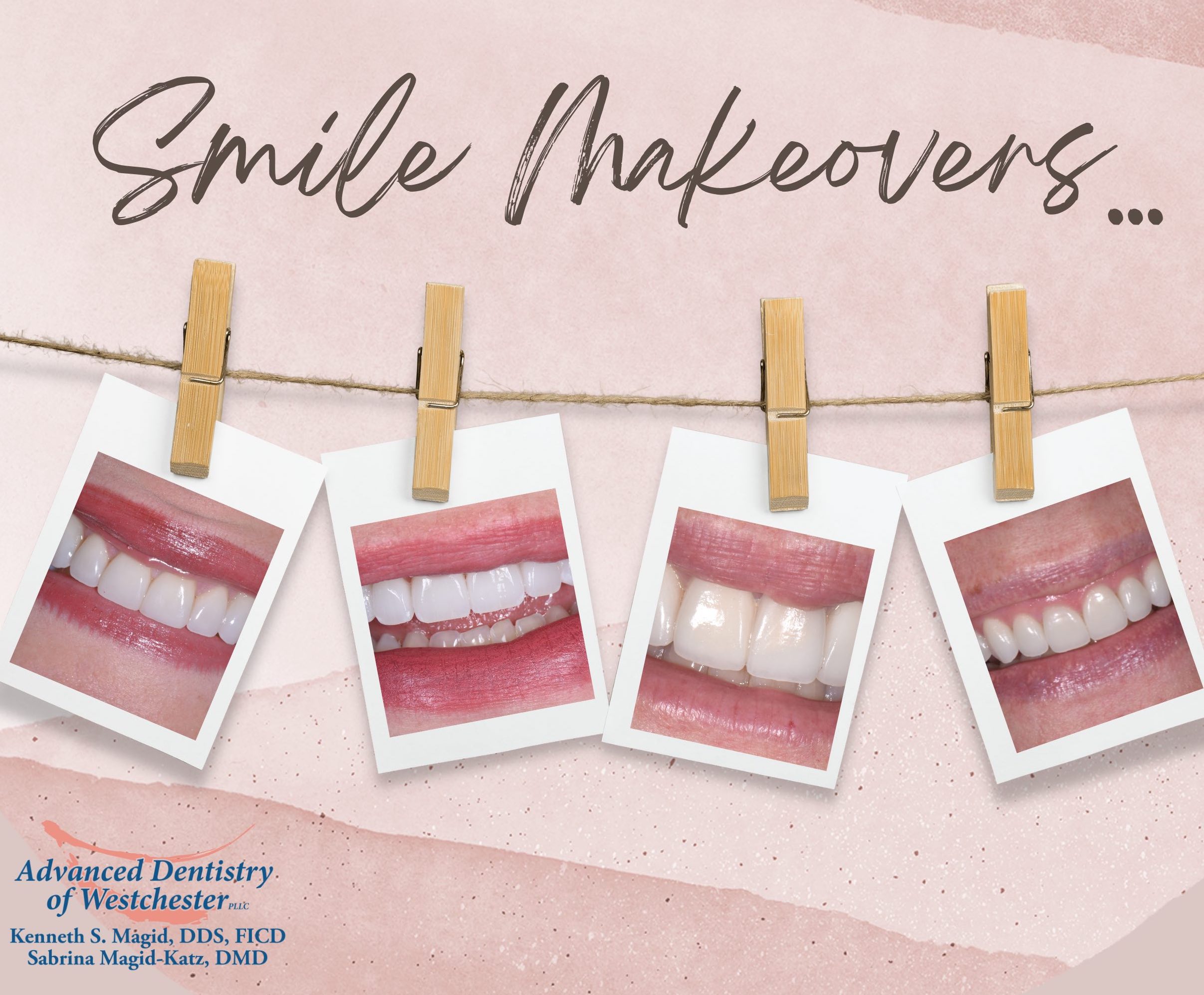 More Info
Contact Us
Advanced Dentistry of Westchester
Kenneth S. Magid, DDS, FICD
Sabrina Magid-Katz, DMD
163 Halstead Ave. • Harrison, NY 10528
(914) 835-0542
Follow Us on Facebook