Health Restoring Expertise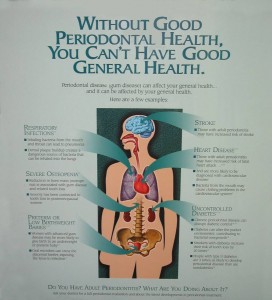 UNDERSTANDING WHOLE-BODY DENTISTRY | WESTCHESTER COUNTY
We feel that it's our job to do anything we can so you feel relaxed. So we do all we can to ensure you are comfortable the entire time you are with us. The warm greeting you'll get once you enter our Advanced Dentistry of Westchester office is simply the beginning.
Knowing that your visit will be not only stress-free, but also enjoyable, will help you relax and alleviate any fears with regards to coming to the dentist.
Click the links listed below to read more about any patient information you might need for your next scheduled appointment with Dr. Magid, DDS, FICD, or Dr. Magid-Katz, DMD.
What about stopping problems before they start? Can technology be used for prevention?
For patients that have spent their entire lives treating cavities with fillings and crowns, a proven successful prevention program means you can finally save time, money, effort, and enjoy going to the dentist for simple cleanings. But prevention technology goes beyond the teeth.
Oral cancer screening with the VELscope light, which is painless and has no side effects, enables detection of pre-cancerous cell changes, so treatment can be easier and more effective.
Our home sleep test and special mouth guard for patients who snore and are at risk for Obstructive Sleep Apnea can decrease the chance of high blood pressure, heart attacks, strokes, depression, and diabetes.
Understanding the mouth-body connection 
SLEEP DENTISTRY 
Constantly out of energy? 
Is your partner always snoring? 
If so, it may be a sign of Sleep Apnea. 
Snoring is not only a serious social problem which can affect relationships, it could be related to sleep apnea, and is one of the signs to look for if you're wondering if you should be evaluated. 
Some health risks of Sleep Apnea include: heart attack, stroke, depression, muscle pain, inefficient metabolism, loss of short term memory, weight gain, high blood pressure, diabetes, severe anxiety, memory and concentration impairment, intellectual deterioration, insomnia, impotence and more. 
As a member of The American Academy of Dental Sleep Medicine, Dr. Sabrina Magid Katz has extensive experience identifying and correcting the symptoms of sleep breathing disorders. 
Dr. Magid Katz can often easily alleviate the condition with a dental appliance designed to keep airflow steady throughout snoring and sleep. 
Call today to schedule a complimentary consultation.
More Info
Contact Us
Advanced Dentistry of Westchester
Kenneth S. Magid, DDS, FICD
Sabrina Magid-Katz, DMD
163 Halstead Ave. • Harrison, NY 10528
(914) 835-0542
Follow Us on Facebook