Patient Comforts
PATIENT COMFORTS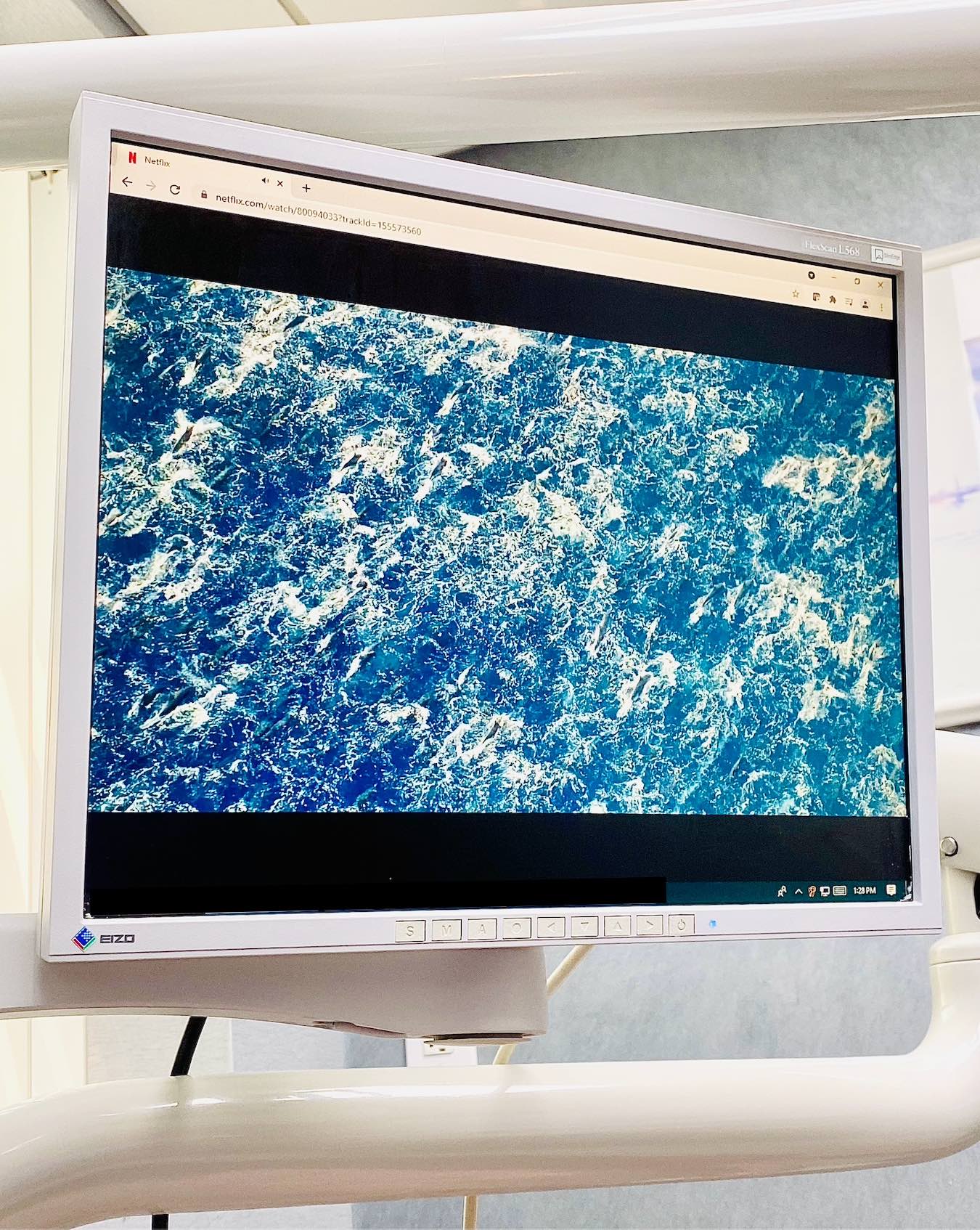 Welcome to the world of exceptional dental care provided by the best dentists in Westchester County.
At Advanced Dentistry of Westchester, our team of dedicated cosmetic dental professionals, led by Dr. Kenneth Magid and Dr. Sabrina Magid Katz, is committed to offering comfortable dental care that focuses on your oral health and the beauty of your smile.
Healthy Environment
Dr. Ken Magid, DDS, FICD and Dr. Sabrina Magid-Katz, DMD use the latest, most effective sterilization methods.
All the equipment that is not disposable is sterilized in an autoclave, powered by sterile nitrogen instead of air, the same way that it is done in a hospital operating room.
You can relax with confidence, reassured of our germ-free, worry-free safety procedures.
Sounds of Silence
The sounds of dentistry can cause apprehension.
The dentists at Advanced Dentistry of Westchester provide Bose® noise cancellation headphones, so you can listen to music during treatment and be virtually unaware of the noises in the office.
Reality Escape
Dr. Kenneth Magid, DDS, FICD and Dr. Sabrina Magid-Katz, DMD believe that excellent care is only possible in a patient-friendly environment.
A positive experience brings patients back year after year.
Using virtual reality glasses, you can watch a movie or short subject as if you were in a full size movie theater.
With these amenities, you will feel as though you are at home, or better yet, pampered and free to relax.
The dental experience: reimagined and redefined for your comfort. 
Create your dream smile today with comfortable dentistry in the heart of Westchester County, New York.
ABOUT ADVANCED DENTISTRY OF WESTCHESTER 
Located in Harrison, New York, our dental practice has been recognized for its commitment to excellence in dentistry. We use cutting-edge technologies such as CAD/CAM dentistry and offer a wide variety of dental services including cosmetic dentistry, smile makeovers, sleep dentistry, oral cancer screenings with VELscope technology and more.
Schedule a Visit with Dr. Kenneth Magid and Dr. Sabrina Magid-Katz.
More Info
Contact Us
Advanced Dentistry of Westchester
Kenneth S. Magid, DDS, FICD
Sabrina Magid-Katz, DMD
163 Halstead Ave. • Harrison, NY 10528
(914) 835-0542
Follow Us on Facebook