Meet Our Patient Coordinators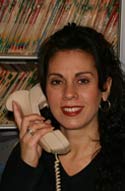 Sandy
Patient Coordinator
When you call or visit the office you will be greeted by Sandy's smiling face and warm friendly greeting. Ask her any question about dental benefits or treatment options and Sandy probably has the answer or she'll know how to find it.
Sandy has been in the dental field taking care of our patients for over a decade. She's the mother of two and has been the lead singer in a number of wedding bands where her husband Tom has been the drummer.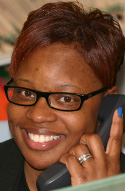 Shirley
Patient Coordinator
Shirley is our second front desk person and our Deaf and Hard-of-Hearing coordinator. Shirley can make the complex computer programs we use sing and dance (you can hear her as she sings along with the music).
Shirley does everything possible to serve our patients including submitting medical insurance forms to get the best possible reimbursement for our snoring and sleep apnea patients. Shirley lives in Orange County with her family and her collection of shoes.
More Info
Contact Us
Advanced Dentistry of Westchester
Kenneth S. Magid, DDS, FICD
Sabrina Magid-Katz, DMD
163 Halstead Ave. • Harrison, NY 10528
(914) 835-0542
Follow Us on Facebook