A Place You Can Be Comfortable
COMFORTABLE DENTISTRY | HARRISON, NEW YORK

"I am so glad I found Advanced Dentistry of Westchester so many years ago. I am never afraid to go to the dentist anymore! It's always a pleasant experience. I have referred many friends and co-workers and they are so happy that I did."
Patricia M.
Over 40 years ago, we created a dental office experience that makes even the most frightened patient comfortable and we have never stopped striving to make this better.
Our caring team is dedicated to making every patient feel that visiting with us is like spending time with friends. Take a tour of our dental office in Harrison, New York, either in person or by watching a video and the comfortable non-threatening atmosphere is evident everywhere.
Every method of patient comfort is available from headphones to block out unpleasant sounds to nitrous oxide "sweet air" analgesia to make you as relaxed and comfortable as possible.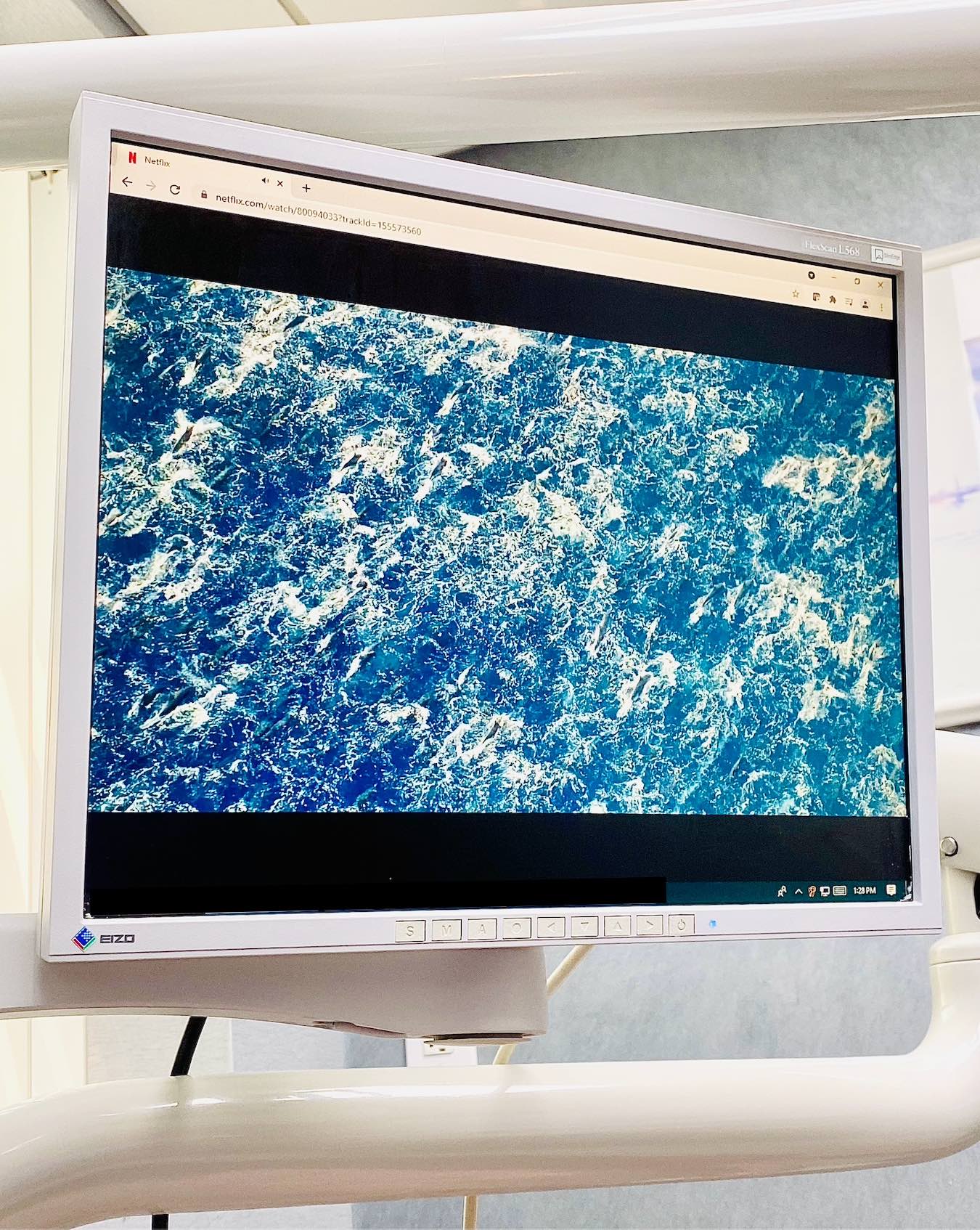 For patients that need further help with their dental fears we offer Sedation (Snooze) Dentistry:
Our most powerful option is oral sedation, a pill that will relax you and even get you to sleep. The experience is soothing… calming… and sedating. This will prevent you from dealing with the apprehension and stress of the dental procedure.
While you are relaxed and comfortable, we will take care of all of your dental needs. In fact, we can perform years of dentistry in just one or two appointments. When the treatment is over, you will leave the office with a healthy, beautiful smile. Read more about Sedation Dentistry…
If you need treatment, you can be sure that the latest, least invasive methods of minimally invasive dentistry will be used.
Our goal is to provide the most gentle and pain-free treatment possible, so you can leave our office feeling better than ever.
Don't let dental anxiety hold you back from achieving a healthy, beautiful smile. Contact us today to schedule an appointment and experience comfortable dentistry at its finest!
"This Westchester County dental clinic has a perfect 5-star rating on Google from nearly 300 positive reviews. If you make an appointment here, you might just find the best dentist in Westchester County for you, particularly if you're looking to improve or reconstruct your smile. The trusted dental professionals at this dental clinic offer porcelain veneers and crowns, bonding, tooth contouring, and laser gum lifts for those who want less of a "gummy" looking smile. They do it all, and they also "cater to cowards," meaning if you fear the dentist, you're in good hands here." -Greenwich Time
WATCH: Dr. Sabrina Magid Katz shares dental anxiety tips on Fox 5 NY with Ernie Anastos
How do I choose a dentist in Westchester County?
How to Find the Best Dentist in Westchester, New York 
When looking for a new dentist in Westchester County, your comfort is top concern.
Make sure that the dentist office makes you feel comfortable and creates a personalized treatment plan. You should feel relaxed, comfortable, secure, and most importantly, yourself!
New Patients | Dentist Westchester NY | Advanced Dentistry of Westchester
Comfortable Dentistry
We know that finding the best dentist for your needs can be a challenge, which is why we strive to provide an exceptional dental experience from the moment you walk through our doors in Harrison, New York.
Our practice is dedicated to making your experience as comfortable as possible. We offer sedation options for those who may experience anxiety or fear during dental procedures. Our goal is to ensure that every patient has a positive experience at our office and leaves feeling happy with their dental care.
Get Started Today: A Beautiful Smile Can Be Yours
If you're looking for a top dentist in Westchester County that is committed to providing comfortable dental care, exceptional results, and a perfect smile, look no further than Advanced Dentistry of Westchester.
With our team of skilled professionals led by Dr. Kenneth Magid and Dr. Sabrina Magid Katz, you can trust that your oral health is in the best hands. Contact us today to schedule your appointment and experience the difference for yourself.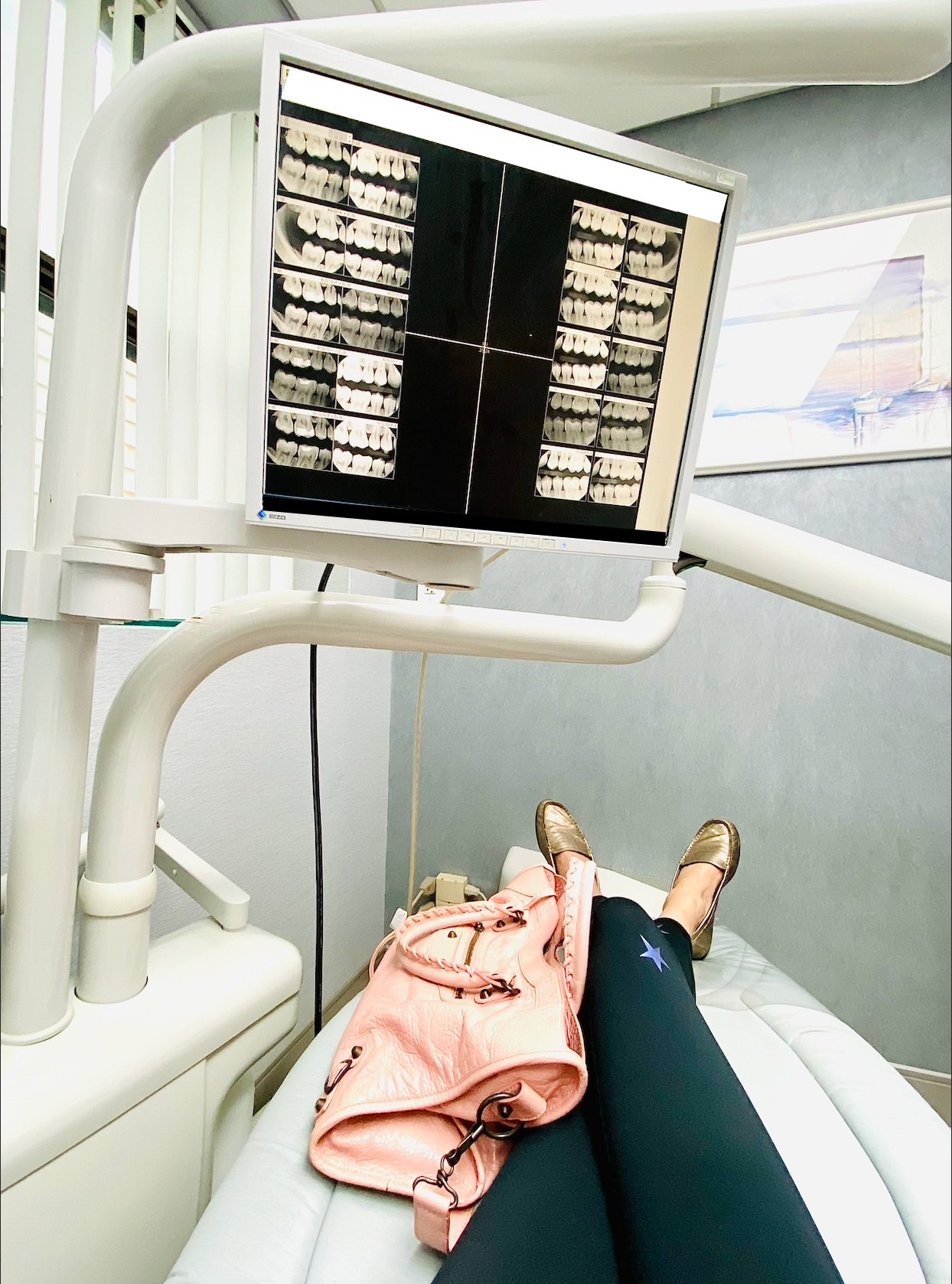 More Info
Contact Us
Advanced Dentistry of Westchester
Kenneth S. Magid, DDS, FICD
Sabrina Magid-Katz, DMD
163 Halstead Ave. • Harrison, NY 10528
(914) 835-0542
Follow Us on Facebook