Minimally Invasive Dentistry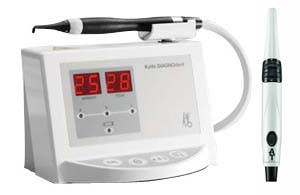 Minimally Invasive Dentistry in NY | Dr. Kenneth Magid
Dr. Kenneth Magid, DDS, FICD, and Dr. Sabrina Magid-Katz, DMD have helped develop and use the newest techniques and technology available to provide minimally invasive conservative care.
The sooner we diagnose a problem the easier it is to treat with the minimum effect on your healthy teeth, gums, or your pocketbook. Diagnosis of dental cavities is accomplished earlier before extensive damage is done using a tiny laser or a "doppler camera".
This early diagnosis allows us to treat with minimally invasive techniques such as laser or micro-abrasion no-shot, no-drill dentistry. Utilizing the latest technology they are able to diagnose disease and deterioration before extensive damage is done and treat you in a fashion that conserves your healthy tooth structure and your wallet.
New York Dentist Dr. Kenneth Magid specializes in Minimally Invasive Dentistry. Book an appointment today.
More Info
Contact Us
Advanced Dentistry of Westchester
Kenneth S. Magid, DDS, FICD
Sabrina Magid-Katz, DMD
163 Halstead Ave. • Harrison, NY 10528
(914) 835-0542
Follow Us on Facebook