CAD/CAM Single Visit Ceramic Restorations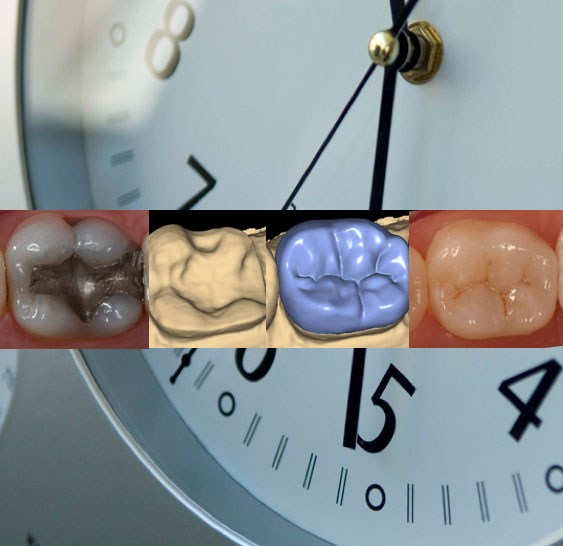 CAD/CAM Dentistry – Dr. Kenneth Magid | Harrison NY
When more extensive dentistry is needed the experience in our office is also very different.
CEREC technology allows Dr. Magid, DDS, FICD, and Dr. Magid-Katz, DMD to restore teeth with crowns, veneers, inlays, and onlays in just one office visit.
CEREC® | How Does CEREC® Work?
Your restoration in only one visit
How CEREC® works..
First, digital impressions are made of your teeth, using a special, highly precise camera.
The CEREC machine then uses the digital image to design a custom restoration for you, matching the color precisely with the shade of your natural teeth.
Finally, the machine fabricates your unique restoration while you rest comfortably.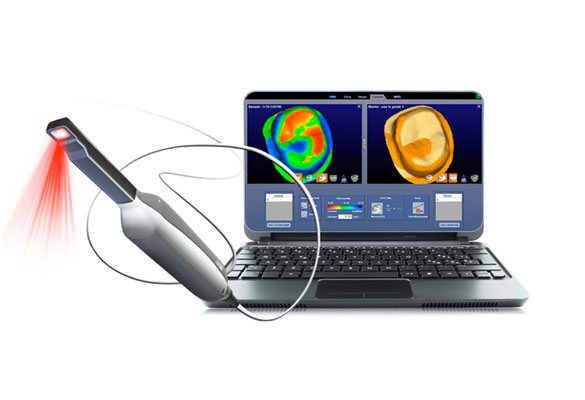 Utilizing the latest technology, the team at Advanced Dentistry of Westchester can scan a prepared tooth with a laser camera without unpleasant impression materials or uncomfortable equipment and then shortly afterward produce the perfect all ceramic crown or inlay in our office.
The result is a better fitting, more durable and natural-looking restoration that is cost effective, comfortable and, most importantly, beautiful that can be accomplished in a single visit.
The CEREC Procedure
CEREC by Sirona Dental Systems, Ask Dr. Magid about single visit CEREC restorative care!
Time-saving treatment in one visit
With CEREC, you can have high esthetic restorations made by your Westchester County dentist in a single visit.
Comfortable intraoral scan without unpleasant impression material
Say goodbye to biting on impression material for several minutes and having a numb mouth and jaw ache. Your Harrison, NY dentist now has a scanner that can capture your full dentition in seconds and then transfer the data to the computer.
Your final restoration without temporary prosthesis
Temporary restorations are exactly what the name suggests: temporary.
With CEREC, the final restoration is designed, manufactured and placed in your mounth directly without any temporary compromises needed.
Long-term stability
More than just a theory: With CEREC, you can rely on quality that has been proven millions of times.
Your smile will remain the same for many years.
CEREC® Same Day Crowns and Restorations | Westchester Dentist
Are You Interested in booking an appointment for CEREC® in Westchester County, New York?
Do you want to get your dental crown in only one visit? Come to our office in Westchester County and ask us about CEREC®!
Contact Advanced Dentistry of Westchester
Dr. Magid has done numerous smile makeovers with CEREC®, a revolutionary one-day procedure. Dr. Magid utilizes advanced technology in her practice to ensure the best results for his patients.
State-of-the-art 3D scanning system
CEREC® In-Office CAD/CAM Dental Milling System
One-Visit Dental Crowns in Westchester County
ABOUT US
Advanced Dentistry of Westchester offers the latest in dental care well before others in the profession, including minimally invasive techniques such as laser "no shot-no drill" filings, CAD-CAM same-day metal-free crowns, and computer-guided implants.
Schedule an appointment
Looking for a general, cosmetic or restorative dentist in Northern Westchester County, New York? Dr. Magid welcomes new patients from Westchester County communities, offering dental care in Harrison, Rye, Scarsdale, Armonk and surrounding areas.
Learn more about our Harrison NY dental office:
More Info
Contact Us
Advanced Dentistry of Westchester
Kenneth S. Magid, DDS, FICD
Sabrina Magid-Katz, DMD
163 Halstead Ave. • Harrison, NY 10528
(914) 835-0542
Follow Us on Facebook