HIGH-TECH FAMILY DENTISTRY
How has the practice of cosmetic dentistry changed and evolved in recent years?
Cosmetic dentistry has been radically changed by computer science and material science.
Computer science and graphic arts first changed cosmetic dentistry by enabling the dentist to use graphic arts programs to design a patient's beautiful smile using the mathematics that have been determined to create beauty and symmetry.
DYK: The very first "cosmetic imaging" program in dentistry was one that Westchester County Dentist Dr. Kenneth Magid brought over from plastic surgery.    
Using this computerized smile design in our office, we are able to show the patient the way they will look after their makeover and discuss changes and options to achieve the perfect smile without touching the patient's teeth.
As recently as a couple of months ago this has been improved with software that can "place the new smile" in the patient's face, allowing them to move and function while looking into a computer tablet and actually try on different changes to see the one that most appeals to the patient and dentist.
DIGITAL DENTISTRY
With computer graphic changes, your dentist can then determine the changes to the patient's teeth that will be necessary to create the beautiful smile.  The new computerized preview can then be sent to a 3D printer to create a virtual makeover which can be used for the temporary "trial" veneers.
Once the teeth have been appropriately prepared, computer graphics can be combined with CAD-CAM systems to create a digital "impression" of the preparations.
The dentist or cosmetic dental laboratory can then choose to mill out the new veneers from an assortment of ceramic materials or mill out wax materials for further processing into the new veneers.
TECHNOLOGY IN DENTISTRY
What are some of the techniques, materials and approaches that have shaped these changes recently?
Material science has radically changed the options available for cosmetic dentistry.  The original material for "porcelain" veneers has always been feldspathic porcelain.  This material is used in a powder state which is hand built up by talented dental ceramists to create beautiful veneers.
It takes many years of experience for a ceramist to create the beautiful effects that feldspathic porcelain can provide and this is still the "gold standard" used for the vast majority of our veneers.
As a result of the introduction of materials such a lucite reinforced porcelain such as Empress or lithium disilicate materials like eMax, dentists or dental laboratories can utilize CAD CAM to produce beautiful veneers with different physical properties than feldspathic porcelain.
In cases of patients that have habits such as tooth grinding and nail biting or patients with very difficult "bites" these newer materials make veneers possible.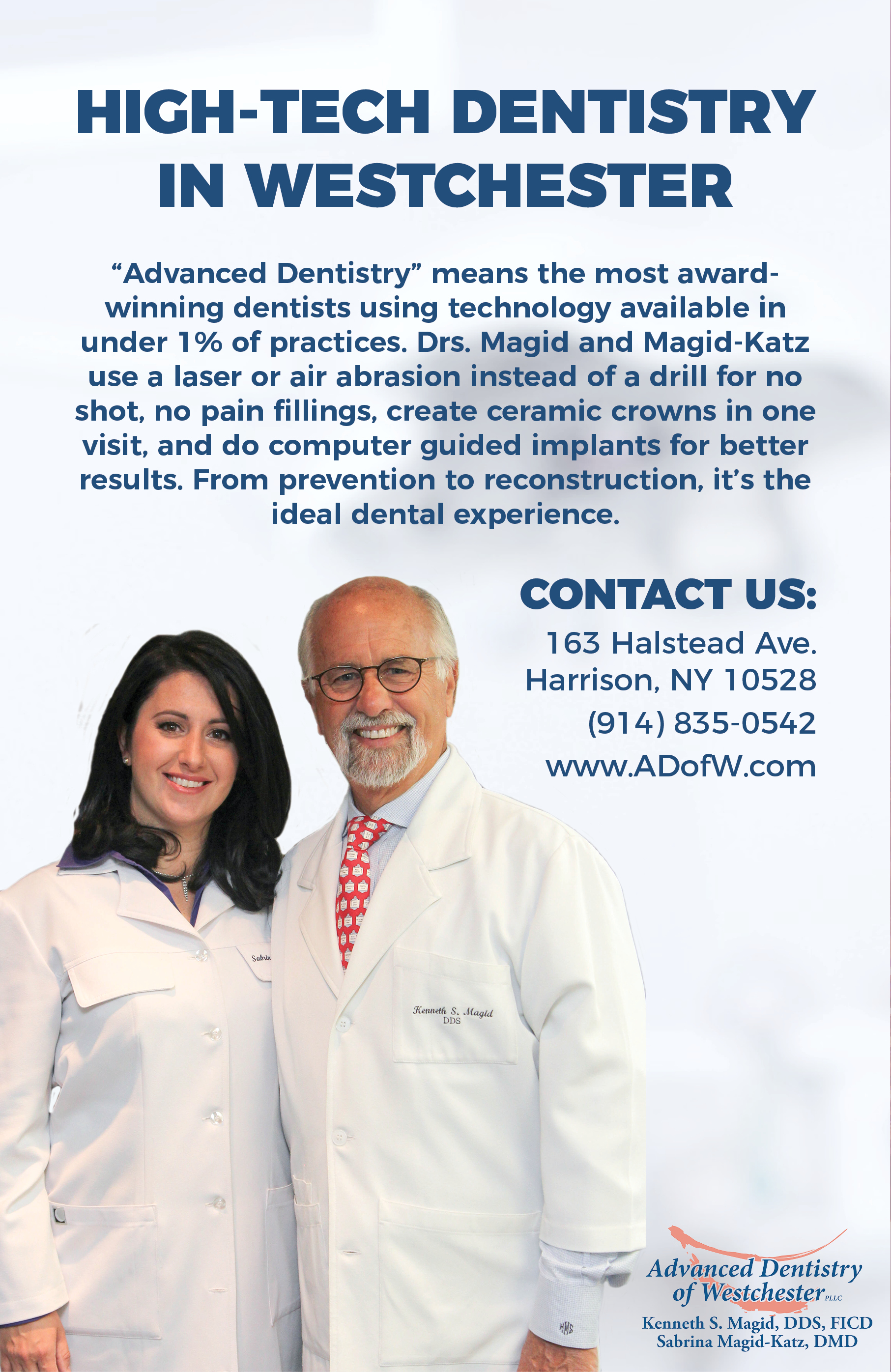 More Info
Contact Us
Advanced Dentistry of Westchester
Kenneth S. Magid, DDS, FICD
Sabrina Magid-Katz, DMD
163 Halstead Ave. • Harrison, NY 10528
(914) 835-0542
Follow Us on Facebook