ECO-FRIENDLY DENTAL HYGIENE ROUTINE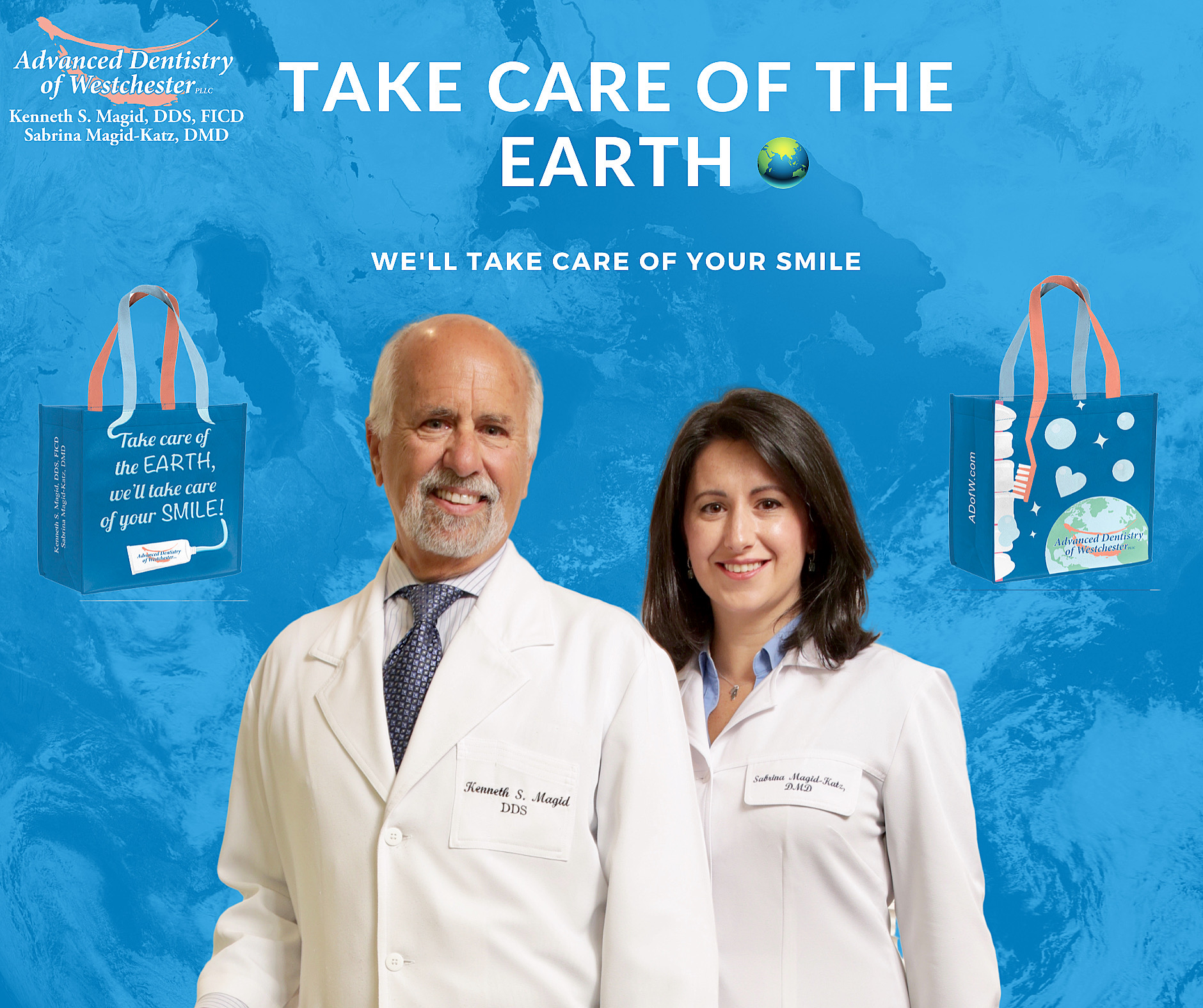 What steps are you taking to keep the environment green? Here are three ways to make your dental routine more eco-friendly:
1) Turn off the water when you brush your teeth. By switching off the water each time you brush, you could save around 200 gallons of water a month.
2) Consider using an electric powered toothbrush. Over 2 billion toothbrushes that will never biodegrade end up in oceans and landfills every year and over 99% of the toothbrushes the world uses are plastic. The replaceable heads on powered toothbrushes utilize less than 1/3 the plastic of manual disposable brushes. Also consider using toothbrushes with handles made of bamboo or sugar cane but with plastic bristles, since organic bristles are capable of harboring bacteria.
3) Opt for nontoxic sustainable materials in dental products. Every piece of plastic ever created is still in existence. Luckily, there are many products that are being created today that come in glass packaging instead of plastic. For example, the Tooth and Gum mouthwash dispensed by Advanced Dentistry of Westchester comes in a glass bottle. Help reduce plastic waste by making eco-friendly choices with your dollars. Look for companies that minimize their use of plastic and offer eco-friendly packaging when deciding what dental products to get for your family.
A GREENER DENTAL OFFICE
Harrison dentists encourage patients to minimize plastic usage
The New York State legislature passed a budget that includes a ban on most single-use plastic bags. Two Westchester County Dentists in Harrison, NY are giving patients bags made out of recycled water bottles to use for grocery shopping in place of plastic bags.
Advanced Dentistry of Westchester is extending an effort to help save the planet by finding greener options around the office without compromising the quality and care for patients. The office is switching to new suction tips made of sugar cane, rinse cups made of bamboo, and installing a new dental vacuum system to save hundreds of gallons of water an hour.
Are you feeling more motivated than ever to help protect the planet? If so, doing your part could be as easy as switching up your dental hygiene routine or using a paper bag instead of plastic. Dr. Kenneth Magid & Dr. Sabrina Magid Katz are helping to save the environment by giving out over 3,000 paper bags to Harrison residents.
"As towns across Westchester enact plastic-bag bans or place surcharges on their usage, we wanted to help cut back on the use of patient's plastic by offering them alternatives," said Dr. Kenneth Magid of Advanced Dentistry of Westchester.
"This is a larger part of our green initiative to prioritize sustainability. As a scuba diver, I care deeply about the ocean and want to do everything I can to protect it," said Dr. Kenneth Magid.
Dr. Kenneth Magid is a lifelong scuba diver of over fifty years. He has enjoyed scuba diving in many parts of the world. This mission became personal to him when he started noticing plastic refuse in the oceans and learned about micro plastic particles poisoning our marine life.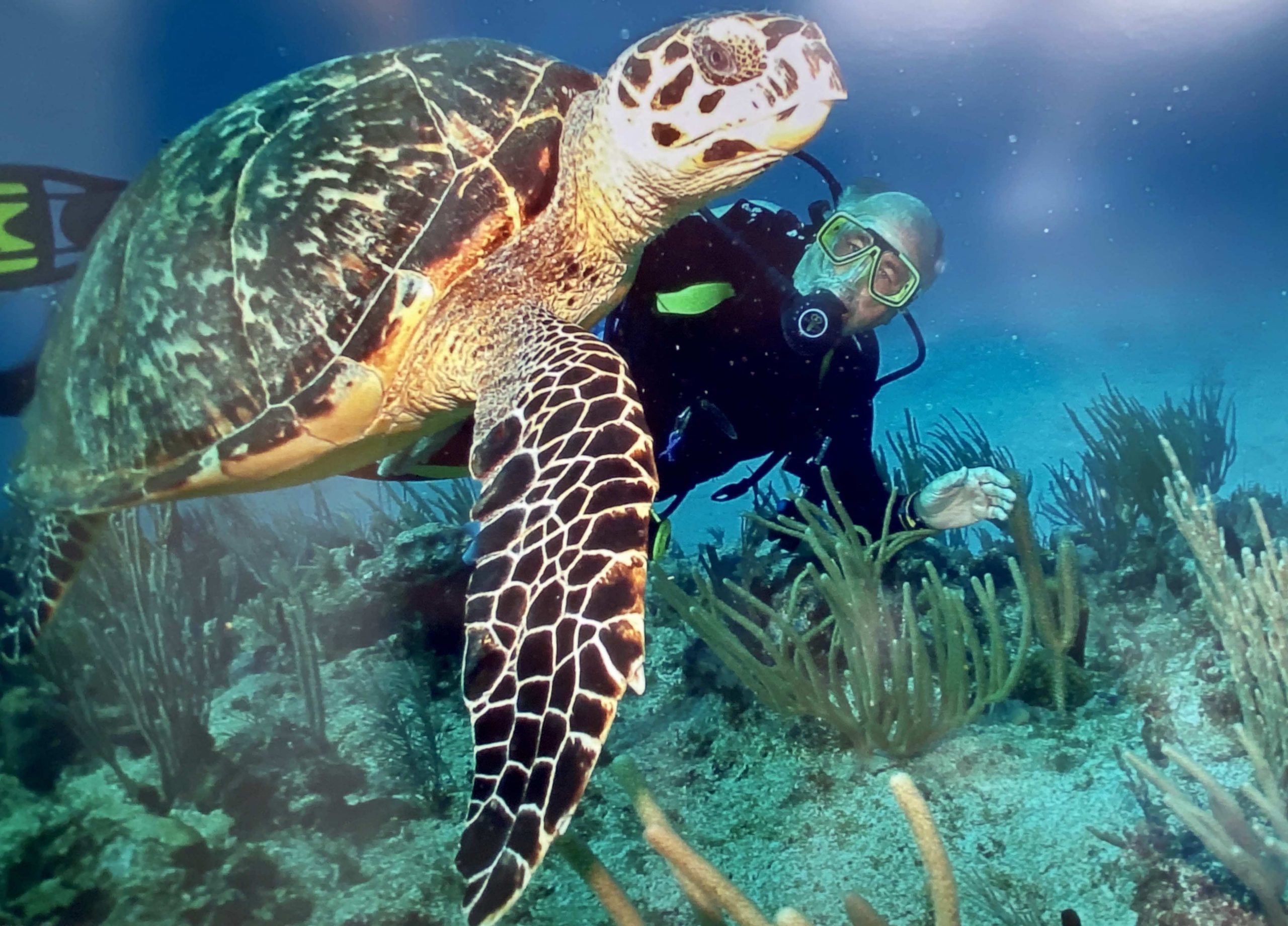 Pictured: Dr. Kenneth Magid DDS scuba diving in the Bahamas
PRIORITIZING THE ENVIRONMENT ONE BAG AT A TIME
After March 1, single-use plastic shopping bags will no longer be available in grocery stores after the bag waste reduction law goes into effect.
"We want to make sure our patients are prepared when the plastic ban goes into effect. You can bring the reusable bag we have made and keep it in your car when you are commuting," said Dr. Magid Katz.
Switching from plastic to paper bags is only one part of their effort to encourage patients to become more environmentally friendly.
Making your dental routine more environmentally friendly can go a long way in helping long term sustainability initiatives.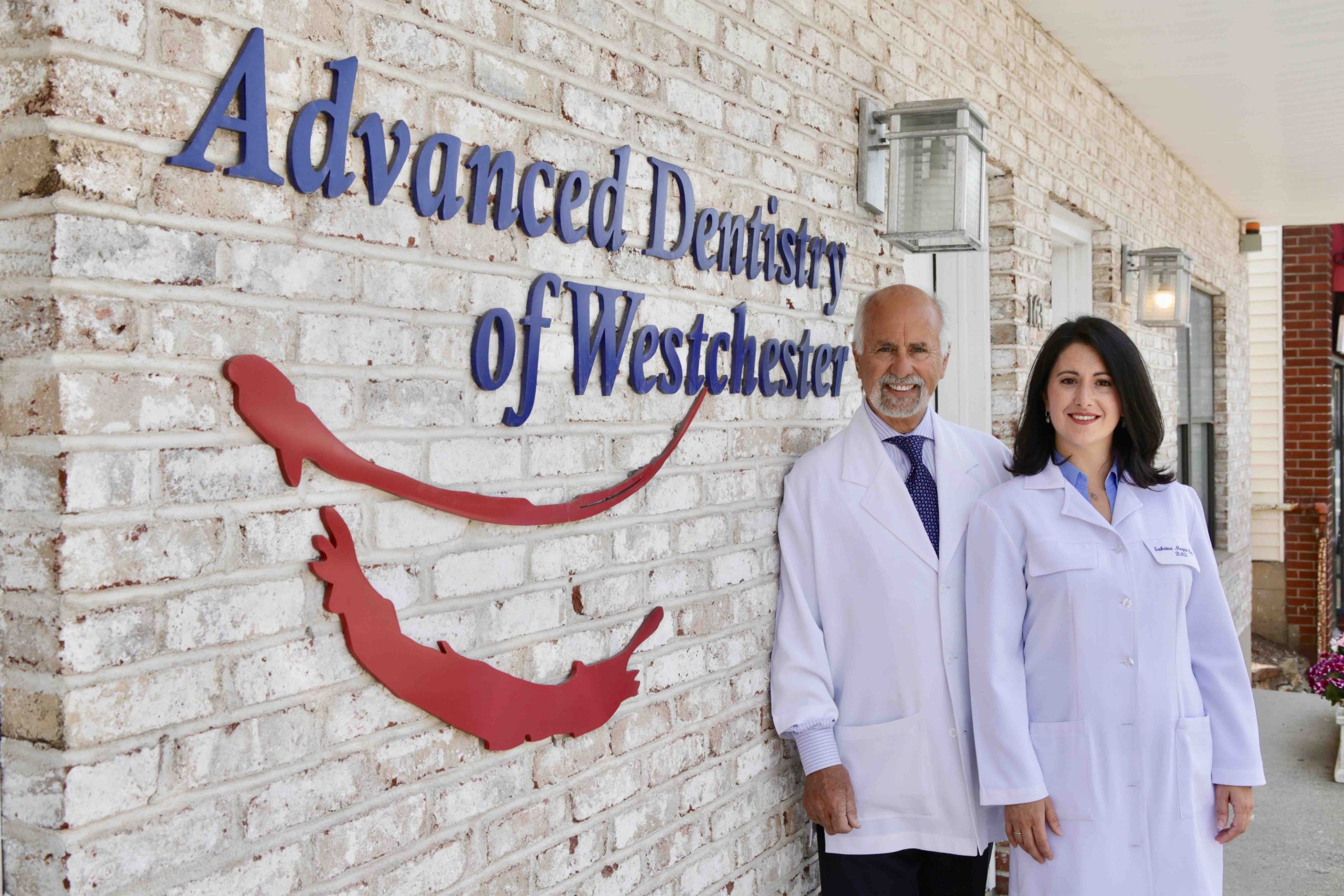 Pictured L to R: Dr. Sabrina Magid Katz and Dr. Kenneth Magid of Advanced Dentistry of Westchester. Harrison, NY dentists encourage the use of reusable bags. Bring Your Own Reusable Bag.
ASK FOR A GREEN BAG AT YOUR NEXT APPOINTMENT!
The next time you visit Advanced Dentistry Of Westchester, ask for a green bag. The Westchester County NY dentists will be giving out reusable shopping bags made from recycled plastic bottles with their message to help save the planet.
For every post on social media about the bags and green initiative with the tag @AdvancedDentistryOfWestchester the Harrison, NY dentists will donate to Ocean Conservancy to help the environment and the ocean.
Together we can make the planet a little healthier!
https://www.instagram.com/p/B8eo1BRJdqe/
Our gift to you AND the planet.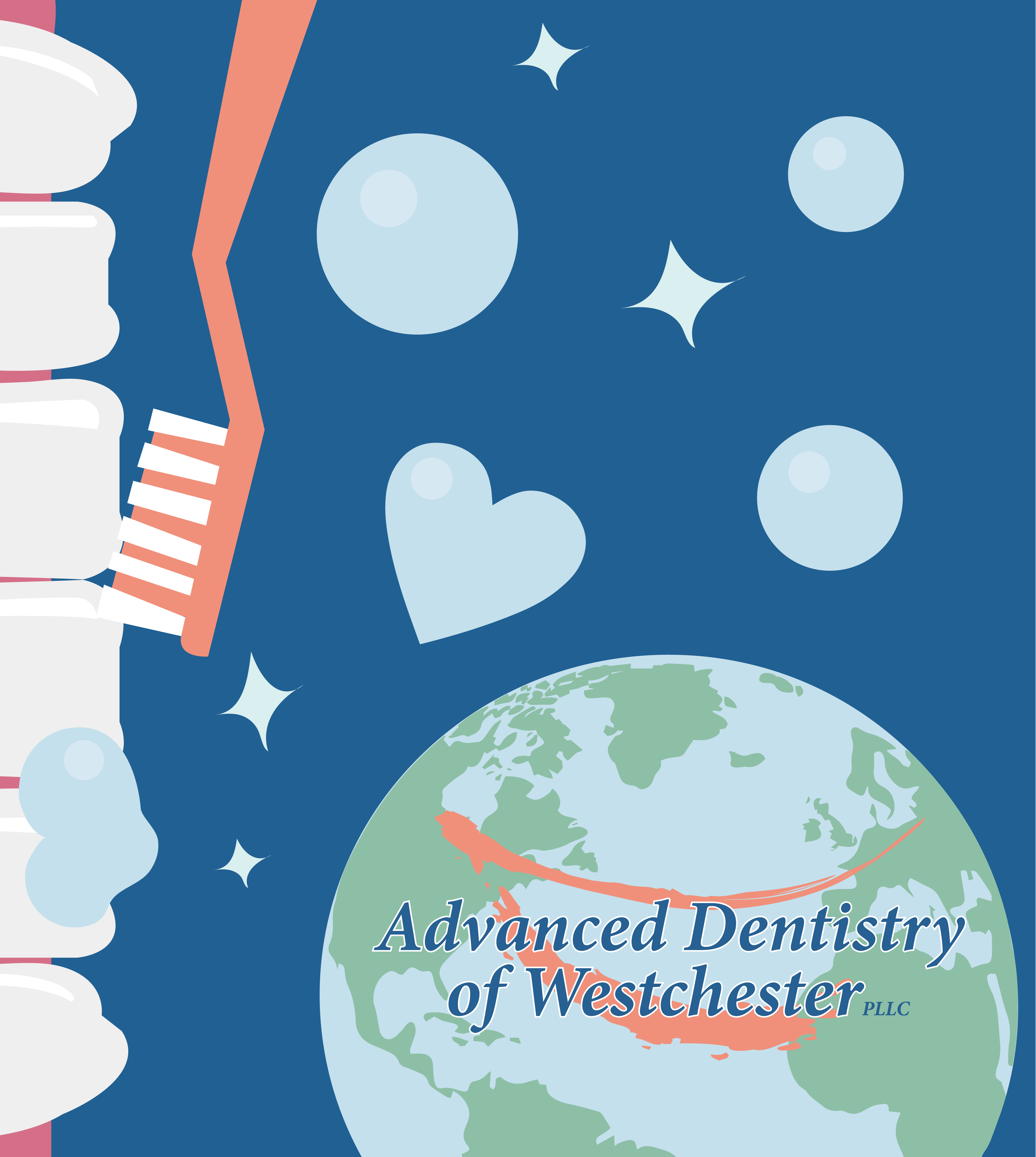 Please enjoy this reusable bag made from recycled plastic bottles for your groceries, shopping, or everyday needs!
ENVIRONMENT FRIENDLY DENTIST IN WESTCHESTER COUNTY
About Advanced Dentistry Of Westchester
Advanced Dentistry of Westchester offers patients of all ages the latest in dental care available in less than 1% of dental offices. Advanced Dentistry of Westchester is run by Dr. Kenneth Magid, D.D.S., FICD, and Dr. Sabrina Magid-Katz, D.M.D. The practice offers a variety of services including family dentistry and cosmetic dentistry and works with patients who suffer from sleep apnea. Advanced Dentistry of Westchester also offers technology that enables them to care for deaf and hard-of-hearing patients. Advanced Dentistry of Westchester is located at 163 Halstead Avenue, Harrison, NY. For more information call (914) 835-0542 or visit www.adofw.com.
FOLLOW ADVANCED DENTISTRY OF WESTCHESTER ON SOCIAL MEDIA:
https://www.facebook.com/AdvancedDentistryofWestchester/
https://www.instagram.com/advanceddentistryofwestchester/
ABOUT BRING YOUR OWN BAG NEW YORK #BYOBAGNY
Over 23 billion plastic bags are typically used each year in New York State. Starting March 1, 2020, the new plastic bag legislation will go into effect in New York State. The bag waste reduction law aims to curb plastic bag usage of consumers in New York State.
More Info
Contact Us
Advanced Dentistry of Westchester
Kenneth S. Magid, DDS, FICD
Sabrina Magid-Katz, DMD
163 Halstead Ave. • Harrison, NY 10528
(914) 835-0542
Follow Us on Facebook