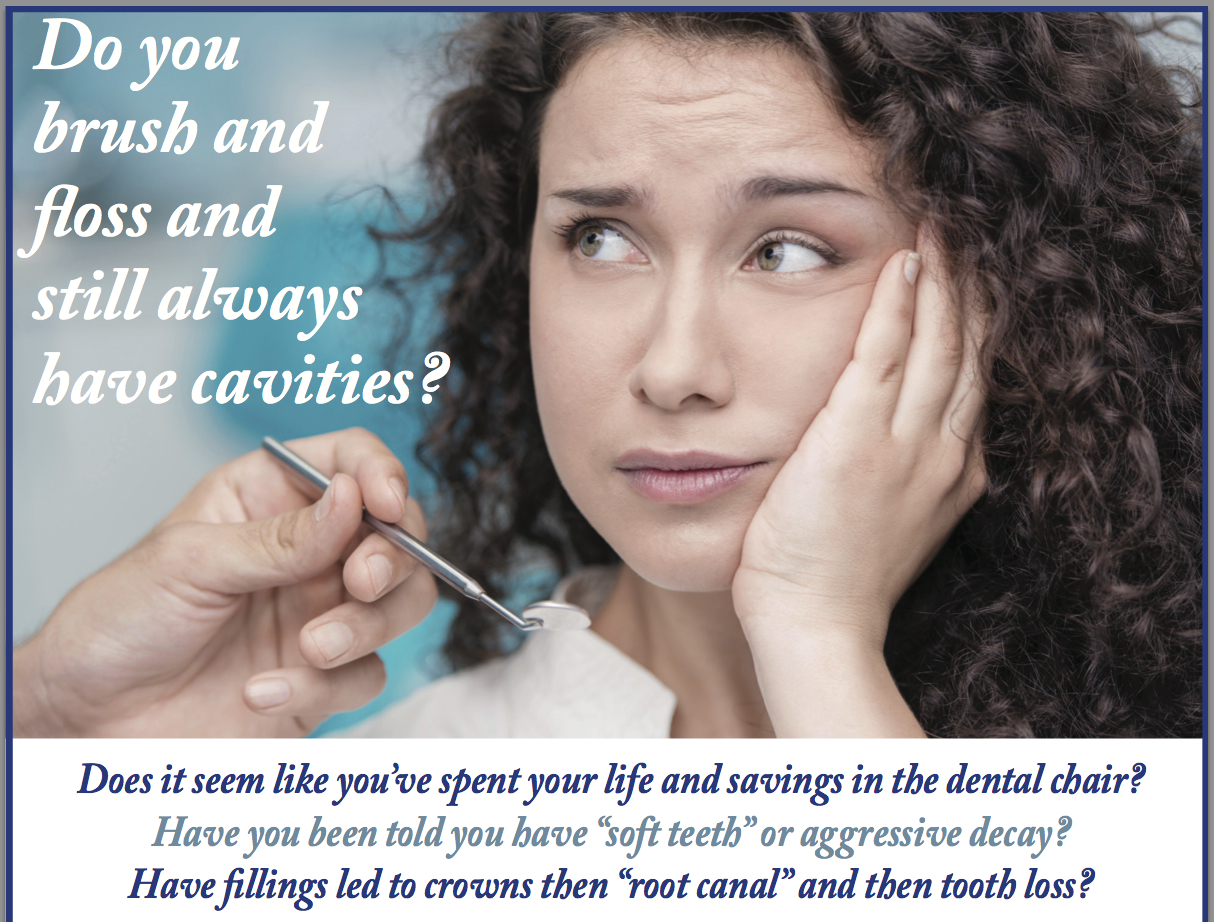 Looking to arrest cavities at an early stage and stop the process of new decay? Then our decay prevention program would be ideal. We have come up with the solution for patients suffering from tooth decay causing cavities.  With over 100 patients already experiencing the success of this program removing over 90% of decay, we believe more Westchester residents can benefit from our decay prevention program.
Many people have spent their lives and fortunes in the dental office in a downward spiral of cavity restoration. But now, Advanced Dentistry of Westchester can stop this spiral through our new revolutionary, preventive dental program.  There is proven science behind what we're doing and it is especially beneficial for those who have truly damaging tooth decomposition.  Of primary importance is the program's efficacy with little cost and minimal disruption to patients' lives.
The program helps patients prevent new cavities and arrest early decay, especially in people with aggressive decay.  The program has been expanded to use the protein-building amino acid L-Arginine in topical form to help preclude new and further deterioration of teeth.
We have had a successful program for preventing decay for over 10 years and many proven cases. Now, we have added one more component that assures us we can be successful against even the most aggressive decay.  This is very important for anyone that has been prone to cavities.
ABOUT THE PROGRAM
The program was developed at NYU's College of Dentistry where Dr. Kenneth Magid, DDS, FICD and Dr. Sabrina Magid-Katz, DMD, are both faculty. As a result of their efforts, both have had anecdotal results of more than 90% reduction in decay of people who have used the program.  Advanced Dentistry of Westchester currently has more than 100 patients using this program in various, customized stages of the program, depending on the aggressiveness of decay.
More Info
Contact Us
Advanced Dentistry of Westchester
Kenneth S. Magid, DDS, FICD
Sabrina Magid-Katz, DMD
163 Halstead Ave. • Harrison, NY 10528
(914) 835-0542
Follow Us on Facebook